The California Senate approves a bill to create financial services for the pot industry, the California public health department is paying needle exchanges to hand out fentanyl test strips, a New York bill would allow the use of CBD oil instead of opioids to treat pain, and more.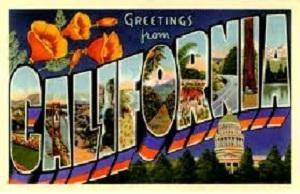 Marijuana Policy
California Marijuana Banking Bill Passes Senate. The state Senate voted 29-6 Wednesday to approve Senate Bill 930, which would allow financial institutions to offer limited banking services to legal marijuana businesses. The bill would create limited-charter licenses for banks and credit unions allowing them to issue special checks that could be used by the industry. The measure now goes to the Assembly.
Three Out of Four Florida Democratic Gubernatorial Contenders Support Legalization. Florida Democrats are seeing a near consensus for marijuana legalization among the current crop of gubernatorial candidates. Tallahassee Mayor Andrew Gillum, Winter Park entrepreneur Chris King and former Miami Beach Mayor Philip Levine all back legalization. Former Congresswoman Gwen Graham is the outlier; she only backs decriminalization.
Medical Marijuana
New York Bill Would Allow CBD Cannabis Oil to Be Used Instead of Opioids for Pain. State Sen. George Amedore (R) on Thursday filed Senate Bill 8820, which would allow the use of CBD cannabis oil in place of opioids. Amedore is co-chair of the Senate Task Force on Opioid and Heroin Addiction and said that the evidence is clear marijuana is less harmful and addictive than opioid painkillers.
Harm Reduction
California Paying Needle Exchanges to Provide Fentanyl Test Strips. For a year now, the state public health department has been paying needle exchanges to distribute fentanyl test strips to their clients in a bid to lower overdose deaths. The tests cost $1 each. Users mix a bit of their drugs in water and then dip the strip in for a few seconds and they get results back within five minutes. About half of the state's 45 needle exchanges are distributing the strips. The state has spent $57,000 on the project so far.
(This article was prepared by StoptheDrugWar.org's 501(c)(4) lobbying nonprofit, the Drug Reform Coordination Network, which also pays the cost of maintaining this website. DRCNet Foundation takes no positions on candidates for public office, in compliance with section 501(c)(3) of the Internal Revenue Code, and does not pay for reporting that could be interpreted or misinterpreted as doing so.)