The Baltimore cop who accidentally recorded himself planting drugs gets indicted, two Indiana jail guards go down in separate cases in two days, a Pennsylvania probation officer gets in trouble for trying to win sexual favors, and more. Let's get to it: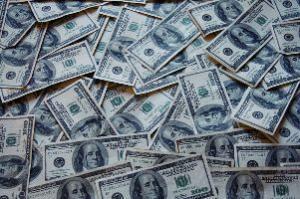 In Los Angeles,
a Los Angeles County sheriff's deputy was arrested last Tuesday
on charges he was taking big bucks to transport drugs. Deputy Kenneth Collins had taught life skills to the formerly incarcerated and it is with one of his former students that he allegedly conspired to transport 45 pounds of cocaine and 15 pounds of meth from Los Angeles to Las Vegas in return for $250,000. Alas for Collins, it was a sting, and he was arrested near the Rose Bowl following two other faked drug transports. He and three others are charged with suspicion of conspiracy to distribute controlled substances.
In Westville, Indiana, a Westville Correctional Facility guard was arrested last Saturday for allegedly attempting to smuggle drugs and tobacco into the jail. Officer Paul Farkas went down when a before-work search uncovered a pack of cigarettes containing heroin and cocaine. He is charged with trafficking a controlled substance.
In Logansport, Indiana, a Miami County Correctional Facility guard was arrested Monday on charges she was smuggling drugs into the jail. Guard Heaven Fair went down after authorities received a tip she was trafficking drugs and pulled her over in her car. The Cass County Drug Task Force recovered 164 suboxone strips on her person and 29 grams of meth at her home. She is charged with dealing meth, possession of meth, maintaining a common nuisance, dealing in a schedule III substance and possession of a schedule III substance.
In Gettysburg, Pennsylvania, a former Adams County probation officer was arrested Tuesday for fabricating drug test results of a probationer as part of an effort to get into her pants. Wyatt Mowery, 23, sent inappropriate text messages to the woman and tried to persuade her to have an intimate relationship with him. He is charged with 10 misdemeanor counts of records and evidence tampering and obstruction of law.
In Baltimore, a Baltimore police officer was indicted Wednesday by a federal grand jury after public defenders several months ago released a body camera video they said showed him planting drugs in an empty soup can. Officer Richard Pinheiro now faces federal charges of fabricating evidence and official misconduct. The video shows an officer appearing to put the can in a trash-strewn lot, then call his fellow officers over as he pretends to discover the stash.