Vermont is set to become the first state in the nation to legalize marijuana through the legislative process, New York gets a hearing on legalization, Arizona's legislature gets a Republican-sponsored syringe access bill, the parents of an Illinois child sue over access to medical marijuana at school, and more.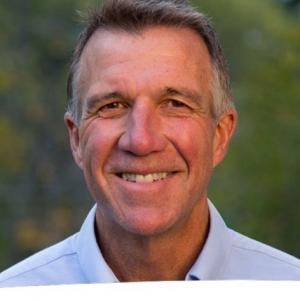 Marijuana Policy
New York Hearing on Marijuana Legalization. The Assembly Health Committee took up the topic of marijuana legalization at a hearing Thursday. Committee Chair Assemblyman Dick Gottfried (D-Manhattan) said he called the hearing because the state needed to take a serious look at its antiquated drug laws. The committee heard from medical professionals, nonprofit groups, and individuals, most of whom said the state would benefit from legalization. A representative of the State Sheriff's Association, though, worried about drugged driving and voiced concern that legal marijuana could add to the state's opioid epidemic, although he didn't say precisely how. [Ed: Multiple studies, including this recent one, have found that legal marijuana availability reduces opioid overdose deaths.]
Vermont Governor Says He Will Sign Legalization Bill. At a press conference Thursday, Gov. Phil Scott (R) said he plans to sign House Bill 511, which legalizes the possession and cultivation of small amounts of marijuana, but not sales. Scott said once he receives the bill from the legislature, his staff will review it to make sure it is "technically" correct. "Then I'll sign the bill," he said. Once he does, Vermont will become the first state to have legalized marijuana via the legislative process.
Medical Marijuana
Illinois Parents Sue Over Medical Marijuana Access at School. The parents of an 11-year-old suffering from leukemia have sued the state and a suburban Chicago school district over a state law that bars her from taking her medicine at school. The medical marijuana law the state passed in 2014 prohibits the possession or use of marijuana on public school property. The family argues that provision of the law denies their child due process and violates the Individuals with Disabilities Education Act and the Americans with Disabilities Act. The school district involved is School District 54 in Schaumburg.
Indiana Sees Bevy of CBD Bills, But Only a Restrictive One Gets a Hearing. Responding to an attorney general's opinion last November that restricted the use of CBD to epileptics on a state registry, lawmakers have filed a number of bills to ease access to the substance, but the only one yet set for a hearing, Senate Bill 294, would actually make access even more restrictive. That bill, filed by Sen. Michael Young (R-Indianapolis), would mandate bar-coded cards for people on the registry and limit sales to card holders.
Harm Reduction
Arizona Needle Exchange Bill Filed. Rep. Tony Rivero (D-Peoria) has filed a needle exchange bill, House Bill 2389. The bill would allow a city, town, or nonprofit organization to establish and operate "a needle and hypodermic syringe access program." The bill has not yet been assigned to a committee.
International
Portugal Moves Toward Legalizing Medical Marijuana. Portugal is on the cutting edge when it comes to drug reform, having decriminalized the possession of any drug in 2001, but it lags behind other European countries when it comes to medical marijuana. Perhaps for not much longer, though: The parliament has now begun considering a bill that would legalize medical marijuana, and it is debating a draft bill that allows for personal cultivation. But that provision could be excised from the final bill, as the bill's sponsor, the Left Bloc, ponders concessions to make it more palatable to other parties.