A California lawmaker revives his marijuana sanctuary state bill, President Trump lauds "very harsh" drug policies, Mexico's prohibition-related violence continues, and more.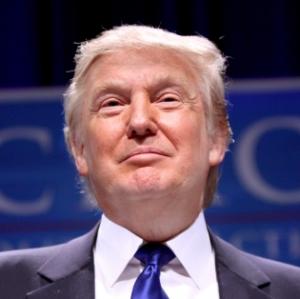 Marijuana Policy
San Francisco Begins Legal Adult Marijuana Sales. The city by the bay joined the legal recreational marijuana sales era last Saturday, as the Apothecarium on Market Street opened its doors to a line around the block. Sales in the state began on January 1 in locations where permits and licenses had been issued, but San Francisco wasn't quite ready on day one. Now it is.
California Bill Would Make State a Marijuana Sanctuary State. In the wake of US Attorney Jeff Sessions' announcement last week that he was rescinding Obama-era guidance to federal prosecutors to leave state law-abiding pot businesses alone, Assemblyman Reggie Jones-Sawyer (D-Los Angeles) is renewing efforts to pass a bill he filed last year, Assembly Bill 1578. Modeled on the state's law making it a sanctuary for undocumented immigrants, the measure would prevent state and local law enforcement agencies from helping the DEA target the state's marijuana industry without a federal court order. The bill passed the Assembly last year before being stalled in the Senate.
Medical Marijuana
Pennsylvania Okays First Dispensary. State regulators announced last Thursday that they had approved the state's first dispensary to begin selling medical marijuana once it becomes available from a licensed grow. The Keystone Canna Remedies dispensary in Bethlehem was the first out of the gate. The dispensary will open later this month for educational workshops and registration assistance, but doesn't expect to have product on hand until mid-February. Regulators said they expected more dispensaries to open in coming weeks.
Heroin and Prescription Opioids
Ohio Lawmaker Wants to Automatically Jail Parolees, Probationers Who Fail Drug Tests for Illicit Opioids. State Rep. Niraj Antani (R-Miami Valley) has proposed a bill that would automatically jail probationers or parolees who test positive for heroin, fentanyl, or carfentanil. The bill would also allow an option for treatment, but Antani said there are not enough treatment facilities and "until that time, jail is simply the safest place for someone to detox and to be safely placed if they are using heroin and fentanyl." The bill is not yet available on the legislative website, but some of Antani's other bills are, including one that says police body camera footage is not a public record and another that would toughen the requirements for getting initiatives on the ballot and for passing them.
Collateral Consequences
Indiana Bill Would End Food Stamp Ban for Drug Felons. State Sen. Mike Bohacek (R-Michiana Shores) has filed Senate Bill 11, which would lift a ban on residents with drug felony convictions from receiving Supplemental Nutrition Assistance Program (SNAP, formerly food stamps). The ban derives from a federal law, but that law allows states to exempt themselves from using it, and a majority of states have done so. Under Bohacek's bill, drug felons who had completed probation or parole would be eligible.
Drug Policy
Trump Says Countries That Are "Very Harsh" on Drug Policy Do Better. Speaking at a Camp David press conference last Saturday, President Trump appeared to give a big thumbs up to drug war criminals such as Philippines President Rodrigo Duterte by saying countries that are "very harsh" on drug policy have fewer difficulties curbing the problem. His remarks came as he addressed the opioid crisis in the US. "We are going to do everything we can," said Trump. "It's a very difficult situation, difficult for many countries. Not so difficult for some, believe it or not, they take it very seriously, they're very harsh, those are the ones that have much less difficulty. But we are going to be working on that very, very hard this year, and I think we're going to make a big dent into the drug problem."
Harm Reduction
Maine's Tea Party Governor Blocks Easy Access to Overdose Reversal Drug. Gov. Paul LePage (R) continues to block new rules that would allow state residents to obtain the opioid overdose reversal drug naloxone (Narcan) without a prescription. The state Board of Pharmacy unanimously approved letting pharmacists dispense the lifesaving drug without a prescription in August, but ever since, the plan has been stalled, with the rules still at the governor's office pending review. LePage spokeswoman Julie Rabinowitz confirmed as much last Friday, but declined to offer any timeline or explanation regarding the delay. LePage vetoed a naloxone bill in 2016, only to be overridden by the legislature.
International
More Than 30 Killed in Mexico Drug Clashes. At least 32 people were killed in less than 24 hours late last week in the northern state of Chihuahua as rival drug gangs battled each other. The killings appear related to a dispute between La Linea, enforcers for the Juarez Cartel, and La Gente Neva, enforcers for the Sinaloa Cartel. At least seven were reported killing in Chihuahua City, with most of the others being killed in Ciudad Juarez. Among the dead were at least five women and children.