A Delaware judge says a medical marijuana user fired for failing a drug test can sue his former employer, Arizona public health advocates want the governor to approve needle exchanges, and more.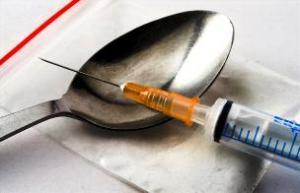 Marijuana Policy
Incoming House Rules Committee Chairman Becomes Cosponsor of Marijuana Justice Act. What a difference an election makes! Outgoing House Rules Committee Chair Pete Sessions (R-TX) reliably blocked any marijuana reform legislation, but things are going to be different under incoming Chair Jim McGovern (D-MA). McGovern has already said he is "not going to block marijuana amendments like my predecessor has done," and now he has just signed on as a cosponsor of the Marijuana Justice Act (HR 4815).
Indiana Governor Not Down With Marijuana Legalization. Gov. Eric Holcomb (R) has made it clear he will oppose any legislative moves to legalize marijuana. "I'm just not willing to look at that, especially since it is illegal right now according to the federal government," Holcomb said.
South Dakota Marijuana Legalization Initiative Filed. Attorney General Marty Jackley (R) has filed a statement on the language of an initiative to legalize marijuana, the first step in the process of getting the measure on the ballot. According to the attorney general's statement, the measure would allow anyone 21 and over to grow, possess, use, and sell marijuana. Localities would be barred from taxing or regulating marijuana businesses. And, the attorney general says, "it forbids prosecutions for driving under the influence of ingested marijuana," but the language of the initiative only bars prosecution for "consumed cannabis metabolites."
Medical Marijuana
Delaware Judge Rules Fired Medical Marijuana User Can Sue Former Employer. A factory worker fired from his job after failing a drug test can sue his former employer, Superior Court Judge Noel Primos ruled on Monday. Jeremiah Chance claims his firing violated the anti-discrimination provision of the state's medical marijuana law and that he was targeted for retaliation after pointing out safety issues with railroad ties manufactured by the Kraft Heinze plant in Dover. The company had argued that the anti-discrimination clause was preempted by the federal Controlled Substances Act, but the judge disagreed. The law does "not require employers to participate in an illegal activity... but instead merely prohibits them from discriminating based upon medical marijuana use," Primos wrote.
Oregon to Allow Medical Marijuana Deliveries in Areas That Ban Dispensaries. State regulators have approved medical marijuana deliveries in areas where dispensaries are banned effective December 28. The rules were approved last week after patient advocates voiced concern about rules that limited access to medical marijuana.
Drug Testing
Utah Bill Would Criminalize Using Fake Urine to Pass Drug Tests. Under a bill already approved by an interim legislative committee, it would be "a criminal offense to distribute, possess, or sell an adulterant or synthetic urine;" or "to defraud an alcohol or drug test using an adulterant, bodily fluid of another person, or bodily fluid expelled or withdrawn before collection for the test." The measure would make violations a misdemeanor.
Harm Reduction
Arizona Public Health Advocates Urge Governor to Legalize Needle Exchange Programs. In a letter delivered last week to Gov. Doug Ducey (R), more than 30 organizations involved in public health and addiction recovery called on him move to legalize the proven harm reduction intervention. "Arizona has fallen behind in its response to this national crisis, states like North Carolina, Indiana, and Kentucky have all implemented syringe service legislation and are seeing the benefits in their communities," the letter says. "Too many lives are on the line to continue with the status quo."