A Nebraska medical marijuana initiative campaign gets underway, New Jersey and Pennsylvania announce expansion plans, and more.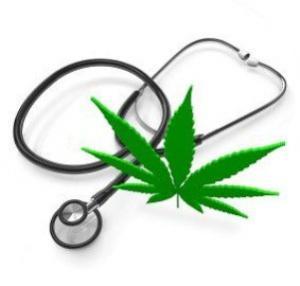 Arkansas
Arkansas Delays Dispensary License Announcement. The state Medical Marijuana Commission announced Tuesday it would delay its meeting to announce licenses for state dispensaries. The commission was originally scheduled to meet today but postponed that meeting until January 9. The state plans to allow dispensaries to operate in somewhere between 20 and 32 sites.
Nebraska
Nebraska Medical Marijuana Initiative Campaign Gets Underway. Two state senators, Anna Wishart, and Adam Morfeld, both Democrats from Lincoln, announced last Thursday that they had created a campaign committee to put a medical marijuana constitutional amendment on the 2020 ballot. The committee is Nebraskans for Sensible Marijuana Laws.
New Jersey
New Jersey Just Approved Six More Dispensaries. The state Department of Health on Monday effectively doubled the size of its medical marijuana program by approving six additional dispensaries. There are only six in the state right now. Click on the link to see the list.
New Mexico
New Mexico Sued Over Edibles Rules. The state's largest medical marijuana producer has filed a lawsuit against the state health department over regulations governing edibles, salves, lotions, and other products infuse with marijuana. Ultra Health argues that the department doesn't have the authority to license legal marijuana manufacturers and that the fees are too high.
Pennsylvania
Pennsylvania Issues Permits for Phase II Medical Marijuana Dispensaries. The Department of Health Tuesday issued 23 dispensary permits for Phase II of the medical marijuana program. The permittees will now have six months in which to become operational before they can begin dispensing medical marijuana. "The permitting of these locations as part of Phase II of the medical marijuana program will ensure more people have access to medical marijuana close to home," Secretary of Health Dr. Rachel Levine said. "Medical marijuana is an essential form of treatment for Pennsylvanians suffering from one of 21 serious medical conditions. This step continues the growth of our scientific, medically-based medical marijuana program."
[For extensive information about the medical marijuana debate, presented in a neutral format, visit MedicalMarijuana.ProCon.org.]