The Senate is finally taking up the prison and sentencing reform bill, New Jersey's legalization push is stalled until next year, New Zealand is set to vote on legalizing marijuana in 2020, and more.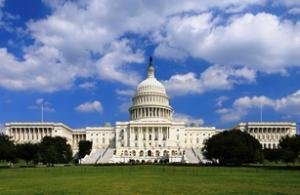 Marijuana Policy
Colorado Senator Proposes States' Rights Amendment to Criminal Justice Reform Bill. Sen. Cory Gardner (R-CO) on Monday filed an amendment to the First Step Act (S.3649) that would incorporate some of the protections for state-legal marijuana that he has proposed in his own STATES Act (S.3032). The amendment's prospects aren't rosy, though: It will take unanimous consent to get the amendment considered, meaning an objection from a single senator can kill it.
New Jersey Legalization Bill Delayed Until Next Year. With the final voting day of the legislative session yesterday and no action on marijuana, marijuana legalization is now delayed until next year. Senate President Steven Sweeney (D-Glouchester) said legislators were unable to reach agreement with Gov. Phil Murphy (D) on how and how much to tax it, so they'll be back to work on in January.
Medical Marijuana
Pennsylvania Issues Permits for Phase II Medical Marijuana Dispensaries. The Department of Health Tuesday issued 23 dispensary permits for Phase II of the medical marijuana program. The permittees will now have six months in which to become operational before they can begin dispensing medical marijuana. "The permitting of these locations as part of Phase II of the medical marijuana program will ensure more people have access to medical marijuana close to home," Secretary of Health Dr. Rachel Levine said. "Medical marijuana is an essential form of treatment for Pennsylvanians suffering from one of 21 serious medical conditions. This step continues the growth of our scientific, medically-based medical marijuana program."
Sentencing Reform
Senate Ends Debate on First Step Act, Final Senate Vote Pending. The Senate voted 82-12 Monday to end debate on the prison and sentencing bill, the First Step Act (S.3649), paving the way for a final Senate vote as early as today. Twelve Republicans voted against advancing the legislation despite President Trump endorsing the bill in November: Before the final vote, though, the Senate will take up a number of amendments, including one from conservative Sens. Tom Cotton (R-AR) and John Kennedy (R-AL) that Democrats who favor the bill describe it as a "poison pill."
International
New Zealand Says Voters Will Decide Whether Cannabis Is Legalized. Justice Minister Andrew Little has announced that New Zealanders will vote in a binding referendum in 2020 on whether to legalize marijuana. That would make the country the first to put legalization to a nationwide vote. The latest polls on legalization have support at 46% with 41% opposed, but one analyst said the trend was moving "toward liberalization."