The governors of New Hampshire and New York have very different views on marijuana legalization, New Jersey doubles the number of dispensaries, a new report examines drug treatment for criminal offenders in Utah, and more.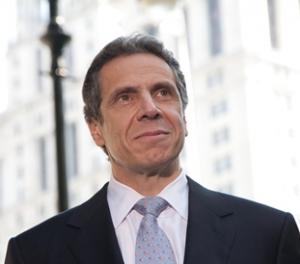 Marijuana Policy
Michigan Bill to Ban Marijuana Home Grows Defeated. A bid by the outgoing Republican Senate to undo the will of the voters by amending the state's new marijuana legalization law to ban home cultivation has failed by failing to obtain a supermajority. The bill sponsored by Senate Majority Leader Arlan Meekhof (R-Grand Rapids) needed three-quarters of the vote to pass. Meekhof is sad now: "I'm very disappointed. I knew it would be a heavy lift," he said. "What we're going to be allowing to happen is going to make our society less safe," he complained without explaining how or why.
New Hampshire Governor Rails Against Legalization. Gov. Chris Sununu (R) isn't exactly climbing on the marijuana bandwagon. In remarks over the weekend, he said preventing legalization would be one of the biggest fights for his administration, and that he would "absolutely" veto any legalization bill "regardless of what the language looks like." Still, he was cognizant that the trends aren't on his side. "But then there's a good chance that veto could get overruled," he conceded.
New York Governor Calls for Legalization in 2019. In a Monday speech outlining his 2019 agenda, Gov. Andrew Cuomo (D) called for freeing the weed. "Let's legalize the adult use of recreational marijuana, once and for all," Cuomo said. He is also reportedly exploring whether to make expungement part of the push.
Medical Marijuana
New Jersey Just Approved Six More Dispensaries. The state Department of Health on Monday effectively doubled the size of its medical marijuana program by approving six additional dispensaries. There are only six in the state right now. Click on the link to see the list.
Drug Treatment
Utah Report on Treating People in the Criminal Justice System. The Utah Foundation has released Rethinking Rehabilitation: Improving Outcomes for Drug-Addicted Offenders in Utah. The report explains efforts to address addiction within the context of the justice system in Utah and explores alternative approaches for people struggling with substance use disorders. It also sets forth policy guidance for future action. Among the report's key findings are that efforts to reduce the state prison population appear to be bearing fruit. However, the populations of local jails in Utah are rising, and local facilities often lack the drug treatment programs found in state prisons. Another key finding is that investments in drug rehabilitation for offenders can yield significant savings to taxpayers in the long run.