A national coalition of civil rights, labor, and civic groups calls for descheduling marijuana; New Jersey isn't quite there yet, France takes a step toward allowing medical marijuana, and more.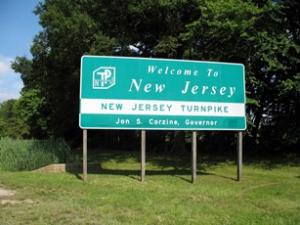 Marijuana Policy
National Coalition Calls for Marijuana to Be Descheduled. A coalition of civil rights groups, labor unions, and other groups is calling not only for Congress to deschedule marijuana but also for it to ensure that communities most harmed by pot prohibition see benefits. The coalition includes AARP, the AFL-CIO, and the League of Women Voters. "Pass legislation de-scheduling marijuana with racial equity and justice reform components," the Leadership Conference on Civil and Human Rights said in a letter outlining priorities for the coalition in the 116th Congress that begins in January.
New Jersey Legalization May Not Happen Until Next Year. Senate President Steve Sweeney and Assembly Speaker Craig Coughlin met with Gov. Phil Murphy (D) Thursday for a closed-door meeting to discuss marijuana legalization but made no decision. The lawmakers now say a vote may not take place until next year, even though Murphy wanted it in the first 90 days of his term.
Asset Forfeiture
New Mexico Appeals Court Rules Against Albuquerque Asset Forfeiture Law. The state Court of Appeals has ruled that Albuquerque's municipal vehicle seizure program is not only pre-empted by the state's law governing seizures, it "completely contradicts it." The city can only seize vehicles after a criminal conviction, the court held. "While the language of the NMFA does not prohibit municipalities from enacting and enforcing criminal forfeiture proceedings, it restricts forfeiture to criminal proceedings, and imposes specific requirements on any criminal forfeiture proceedings that must comport with… the NMFA."
International
France Moves Toward Allowing Medical Marijuana. A government-appointed committee has given initial approval for the use of medical marijuana. The Agency for Drug Safety has concluded that it is "relevant to authorize the use of cannabis for therapeutic purposes for patients in certain clinical situations." If a patient is receiving insufficient relief from current therapeutics, cannabis represents a viable alternative, the committee decided.It said people with chronic pain, cancer patients, epilepsy, and multiple sclerosis sufferers and patients in palliative care could all benefit from cannabis use.