Congress has passed a bill to legalize hemp, the CDC issues a new report on overdose deaths, St. Vincent and the Grenadines legalizes medical marijuana, and more.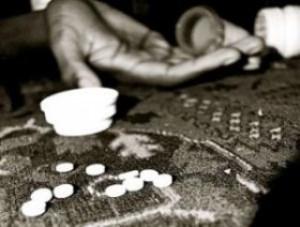 Marijuana Policy
Colorado Senator Seeks to Add Marijuana Amendment to Criminal Justice Bill. Sen. Cory Gardner (R-CO) will try to add an amendment to the pending prison and sentencing reform bill that would effectively end federal marijuana prohibition. Gardner seeks to add his STATES Act (S.3032) as the amendment. That would allow states to implement their own pot laws without fear of federal interference.
California Regulators Issue Final Version of Regulations. California marijuana regulations are now set after regulators issued their third and final version of the rules. Among the highlights: Deliveries will be allowed statewide, contract manufacturing will be allowed (licensed companies make and package products for unlicensed companies), and regulations for childproof packaging have changed to place the burden on retailers.
St. Paul City Council Backs Resolution To Legalize Recreational Marijuana. Minnesota's second largest city now officially supports marijuana legalization. The city council voted 6-1 Wednesday to support a resolution calling for it. Governor-Elect Tim Walz (DFL) is also down with the idea.
Medical Marijuana
Nebraska Medical Marijuana Initiative Campaign Gets Underway. Two state senators, Anna Wishart, and Adam Morfeld, both Democrats from Lincoln, announced Thursday that they had created a campaign committee to put a medical marijuana constitutional amendment on the 2020 ballot. The committee is Nebraskans for Sensible Marijuana Laws.
Industrial Hemp
Congress Approves Industrial Hemp Legalization. Hemp, hemp, hooray! With a final vote in the House on Wednesday, the 2018 Farm Bill, complete with a provision legalizing domestic hemp production, was approved by Congress and now heads for the president's desk. The bill clears the way for American farmers to participate in what is already a billion-dollar domestic hemp industry that is currently reliant on foreign imports.
Opioids
Fentanyl Now the Most Common Drug in Fatal Overdoses, CDC Reports. Fentanyl is now the most commonly used drug involved in drug overdoses, according to a new report from the Centers for Disease Control and Prevention. Fentanyl was involved in more than 30,000 overdose deaths, while second place heroin was implicated in more than 27,000 deaths. There were some 63,000 overdose deaths in 2016, many of them involving multiple substances.
International
Saint Vincent and the Grenadines Pass Medicinal Marijuana Bill. Saint Vincent and the Grenadines (SVG) has become the first Organization of Eastern Caribbean States Member State to decriminalize marijuana for medical purposes and scientific research. "There is broad recognition and buy-in of the economic benefits this tightly controlled and regulated industry is expected to bring in terms of direct employment, the creation of support industries and foreign investment," said Agriculture Minister Saboto Ceaser.