Harm reductionists, drug policy reformers, and many others are mourning the unexpected passing of Dan Bigg at age 59 this week.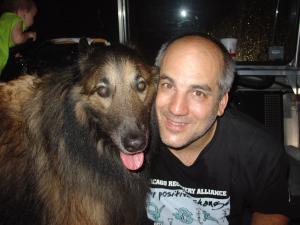 Dan, a cofounder and the long-term executive director of the
Chicago Recovery Alliance
, played a leading role advancing syringe exchange in the United States, and more recently naloxone distribution to prevent heroin overdoses. He was a 2017 Chicago Magazine
Chicagoan of the Year
, and received the Drug Policy Alliance's
2015 Norman ZInberg Award
.
The Fix called Dan "The Patron Saint of Harm Reduction" in a notable 2014 interview, and the Chicago Tribune described his work as "revolutionary." The AIDS Foundation of Chicago and The Harm Reduction Coalition are among the organizations publishing tributes. Of course numerous tributes can be found on Facebook and Twitter.
I didn't realize, but learned from a colleague quoted in the Chicagoan, CRA was the first place to distribute naloxone for overdose reversal. The Drug Reporter interviewed Dan about naloxone in 2010, and he gave extensive comments to our own newsletter in 2008.
On a personal note, since meeting Dan in 1994 I saw him many times at conferences. In hotels full of supportive people, he stood out for his supportiveness. Doubtless many others feel the same way.
As a drug policy reformer I also found it empowering that someone with that kind of stature, in his community and in public health, not only believed in ending prohibition and its ultimate necessity for harm reduction, but was willing to say so.
Family has asked for donations to Team CRA for the AIDS Run & Walk Chicago.