According to a little noticed January report from the Centers for Disease Control (CDC), drug overdoses killed more than 33,000 people in 2005, the last year for which firm data are available. That makes drug overdose the second leading cause of accidental death, behind only motor vehicle accidents (43,667) and ahead of firearms deaths (30,694).
What's more disturbing is that the 2005 figures are only the latest in such a seemingly inexorable increase in overdose deaths that the eras of the 1970s heroin epidemic and the 1980s crack wave pale in comparison. According to the CDC, some 10,000 died of overdoses in 1990; by 1999, that number had hit 20,000; and in the six years between then and 2005, it increased by more than 60%.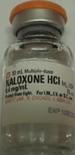 "The death toll is equivalent to a hundred 757s crashing and killing everybody on board every year, but this doesn't make the news," said Dan Bigg of the
Chicago Recovery Alliance
, a harm reduction organization providing needle exchange and other services to drug users. "So many people have died, and we just don't care."
Fortunately, some people care. Harm reductionists like Bigg, some public health officials, and a handful of epidemiologists, including those at the CDC, have been watching the up-trend with increasing concern, and some drug policy reform organizations are devoting some energy to measures that could bring those numbers down.
But as youth sociologist and long-time critic of the drug policy establishment's overweening fascination with teen drug use Mike Males noted back in February, the official and press response to the CDC report has been "utter silence." That's because the wrong people are dying, Males argued: "Erupting drug abuse centered in middle-aged America is killing tens of thousands and hospitalizing hundreds of thousands every year, destroying families and communities, subjecting hundreds of thousands of children to abuse and neglect and packing foster care systems to unmanageable peaks, fostering gun violence among inner-city drug dealers, inciting an epidemic of middle-aged crime and imprisonment costing Americans tens of billions of dollars annually, and now creating a spin-off drug abuse epidemic among teens and young adults. Yet, because today's drug epidemic is mainly white middle-aged adults -- a powerful population that is "not supposed to abuse drugs" -- the media and officials can't talk about it. The rigid media and official rule: Drugs can ONLY be discussed as crises of youth and minorities."
The numbers are there to back up Males' point. Not only are Americans dying of drug overdoses in numbers never seen before, it is the middle-aged -- not the young -- who are doing most of the dying. And they are not, for the most part, overdosing on heroin or cocaine, but on Oxycontin, Lorcet, and other opioids created for pain control but often diverted into the lucrative black market created by prohibition.
Back in October, CDC epidemiologist Leonard Paulozzi gave Congress a foretaste of what the January report held. Drug death "rates are currently more than twice what they were during the peak years of crack cocaine mortality in the early 1990s, and four to five times higher than the rates during the year of heroin mortality peak in 1975," he said in testimony before the House Oversight and Investigations Committee.
"Mortality statistics suggest that these deaths are largely due to the misuse and abuse of prescription drugs," Paulozzi continued. "Such statistics are backed up by studies of the records of state medical examiners. Such studies consistently report that a high percentage of people who die of prescription drug overdoses have a history of substance abuse."
But there is more to it than a mere correlation between increases in the prescribing and abuse of opioid pain relievers and a rising death rate, said Dr. Alex Kral, director of the Urban Health Program for RTI International, a large nonprofit health organization. Kral, who has been doing epidemiological research on opioid overdoses for 15 years, said there are a variety of factors at work.
"There hasn't been a big increase in heroin use," he said. "What's changed has been prescription opiate drug use. Oxycontin is probably a big part of the answer. The pharmaceutical companies have come up with good and highly useful versions of opioids, but they have also been diverted and used in illicit ways in epidemic fashion for the past 15 years."
But Kral also pointed the finger at the resort to mass imprisonment and forced treatment of drug offenders as a contributing factor. "What happens is that people who are opiate users go into prison or jail and they get off the drug, but when they come out and start using again, they use at the same levels as before, and they don't have the same kind of tolerance. We know that recent release from jail or prison is a big risk factor for overdose," he said.
"The last piece of the puzzle is drug treatment," Kral said. "Besides the tolerance problems for people who have been abstaining in treatment, there has been an increase in the use of methadone and buprenorphine, which is a good thing, but people are managing to overdose on those as well."
There are means of reducing the death toll, said a variety of harm reductionists, and the opioid antagonist naloxone (Narcan) was mentioned by all of them. Naloxone is a big part of the answer, said the Chicago Recovery Alliance's Bigg. "It's been around for 40 years, it's a pure antidote, and it has no side effects. It consistently reverses overdoses via intramuscular injection; it's very simple to administer. If people have naloxone, it becomes much, much easier to avoid overdose deaths."
"Naloxone should be made available over the counter without a prescription," said Bigg. "In the meantime, every time a physician prescribes opioids, he should also prescribe naloxone."
"For a couple of years now, we've been talking about trying to get naloxone reclassified so it's available over the counter or maybe prescribed by a pharmacist," said Hilary McQuie, Western director for the Harm Reduction Coalition. "The problem is that you don't just need congressional activity, you also need to deal with the FDA process, and it's hard to find anyone in the activist community who understands that process."
Harm reductionists also have to grapple with the changing face of drug overdoses. "We're used to dealing with injection drug users," McQuie admitted, "and nobody really has a good initiative for dealing with prescription drug users. In our lobbying meetings about the federal needle exchange funding ban, we've started to talk about this, specifically about getting naloxone out there."
But while the overdose epidemic weighs heavily on the movement, no one wants to spend money to bring the numbers down. "This is a very big issue, it's very present for harm reduction workers," said McQuie. "But we haven't done a lot of press on it because there is no funding for overdose prevention. We have a very good program in San Francisco to train residential hotel managers and drug users at needle exchanges. It's very cheap; it only cost $70,000, including naloxone. But we can't get funders interested in this. We write grants to do this sort of work around the state, and we never get any money."
Perversely, the Office of National Drug Control Policy also opposes making naloxone widely available -- on the grounds that it is a moral hazard. "First of all, I don't agree with giving an opioid antidote to non-medical professionals. That's No. 1," ONDCP's Deputy Director of Demand Reduction Bertha Madras said in January. "I just don't think that's good public health policy."
But even worse, Madras argued that availability of naloxone could encourage drug users to keep using because they would be less afraid of overdoses. And besides, Madras, continued, overdosing may be just what the doctor ordered for drug users. "Sometimes having an overdose, being in an emergency room, having that contact with a health care professional is enough to make a person snap into the reality of the situation and snap into having someone give them services," Madras said.
"The drug czar's office argues that if you take away the potential consequences, in this case, a fatal overdose, you facilitate the use, but betting someone's life on that is just cruel and bizarre," snorted Bigg.
RTI's Kral noted that there are now 44 naloxone programs run by community groups across the country. "It would be wonderful if there were more of them, because they are staving off a lot of deaths, but they are controversial. The ONDCP says they condone drug use, but you can't rehabilitate a dead drug user."
While battles over naloxone access continue, said Bigg, there are other things that can be done. "We need to engage people, and that means overcoming shame," said Bigg. "Every couple of months, I get a call from a family that has lost a member to drugs and I ask them if they're willing to come forward and talk to reporters to stop it from happening again, and they say 'let me think about it,' and I never hear from them again.
Another means of reducing the death toll would be to start local organizations of people whose friends or family members have died or are still using and at risk. "We could call them 'First Things First,' as in first, let's keep our folks alive," he suggested.
"When people found out naloxone is out there, that it's this medicine that has no ill effects -- it has no effect at all unless you're using opioids -- and that it can't be abused, and that their family member could have had it and still be alive, that's a hard thing to realize," said Bigg. "Everyone who has lost a loved one wants him back, and to think he could still be alive today if there were naloxone is a bitter, bitter pill to swallow."
Despite the apparent low profile of drug policy reform groups, they, too, have been fighting on the overdose front. "We worked to pass groundbreaking overdose prevention bills in California and New Mexico," said Bill Piper, national affairs director for the Drug Policy Alliance. "We're working to advance overdose prevention bills in Maryland and New Jersey. We had a bill in 2006 in Congress that would have created a federal grant program for overdose prevention," he said, pointedly adding that not a single federal dollar goes to overdose prevention. "We've tried to introduce that in the new Congress but can't find someone to take a lead. To be frank, few politicians care about this issue. Their staff care even less."
A massive public education campaign is needed, said Piper, adding that DPA is working on a report on this very topic that should appear in a few weeks.
In the meantime, while politicians and drug war bureaucrats avert their gaze and deep-pocketed potential donors keep their purses tightly closed, while the nation worries about baseball players on steroids and teenagers smoking pot, the bodies pile up like cordwood.