Democratic presidential contenders hop on the legalization bandwagon, New Jersey and Texas polls have good news for marijuana legalizers, Mexico's election campaign season is getting very bloody, and more.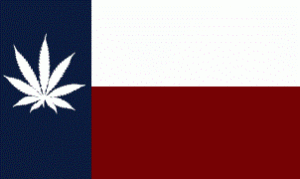 Marijuana Policy
House GOP Again Blocks Action on Marijuana Policy. The House Rules Committee on Monday blocked an amendment that would have allowed marijuana businesses to deduct business expenses from their federal taxes -- like all other businesses do. The amendment from Rep. Jared Polis (D-CO) was defeated on a party line vote. It was just business as usual for the committee and its chair, Rep. Pete Sessions (R-TX), who has blocked any marijuana amendments from advancing since 2016.
Bernie Sanders Signs on to Marijuana Justice Act. Sen. Bernie Sanders (I-VT) has signed on as a cosponsor of Sen. Cory Booker's (D-NJ) Marijuana Justice Act, Senate Bill 1689. Sen. Kirsten Gillibrand (D-NY) is also a cosponsor, meaning three leading 2020 Democratic presidential contenders are backing marijuana legalization.
New Jersey Poll Shows Strong Support for Marijuana Legalization. A new Monmouth University poll shows strong public support for freeing the weed, even as the legislature ponders the issue. The poll found 59% supported legalizing small amounts for personal use. That's up 11 points since 2014.
New Mexico Democratic Gubernatorial Candidate Calls for Legalizing Pot. Democratic gubernatorial contender Jeff Apodaca is calling for an expansion of the state's medical marijuana program and the legalization of marijuana for adult use. Another Democratic contender, US Rep. Michelle Lujan Grisham, has also said she would support legalization -- if it included adequate measures to prevent youth use and workplace problems.
Texas Poll Shows Strong Support for Marijuana Legalization. A new Quinnipiac poll finds that more than six out of ten Texans are ready to free the weed. The poll had 61% in favor of allowing the possession of small amounts for personal use.
Medical Marijuana
Illinois House Approves Medical Marijuana for Students at School. The House voted Wednesday to approve House Bill 4870, which would allow parents to administer infused marijuana to their children in elementary and secondary schools. The bill passed by a margin of 99-1. It now goes to the Senate.
South Carolina Medical Marijuana Bill Advances. The House Medical, Military, Public and Municipal Affairs Committee voted 14-3 Thursday to approve House Bill 3521, the South Carolina Compassionate Care Act. The bill would allow seriously ill patients to use marijuana to treat their conditions with a recommendation from their doctors. The legislature's crossover deadline has already passed, but this vote, combined with approval by the Senate Medical Affairs Committee on March 29, builds momentum for full passage next year.
International
Mexican Election Campaign Sparks Wave of Political Assassinations. Drug trafficking organizations are getting the blame for a record number of killings of candidates running for political office in Mexico. At least 82 candidates and office holders have been killed since the electoral season began last September. As Newsweek reported: "Drug lords are hoping to install lawmakers they know and trust to ensure that their lucrative trade is allowed to continue."
Antigua and Barbuda Move Toward Marijuana Legalization. Just a month after decriminalizing marijuana, the tiny Caribbean island nation is drafting legislation to legalize recreational and medical marijuana sales. The bill could be brought before parliament within the next six months.
(This article was prepared by StoptheDrugWar.org's 501(c)(4) lobbying nonprofit, the Drug Reform Coordination Network, which also pays the cost of maintaining this web site. DRCNet Foundation takes no positions on candidates for public office, in compliance with section 501(c)(3) of the Internal Revenue Code, and does not pay for reporting that could be interpreted or misinterpreted as doing so.)