Marijuana social consumption gets delayed in Alaska and rebuffed in Colorado, Ann Arbor's annual Hash Bash draws politicians this year, the US is ramping up its bombing campaign against Taliban drug labs, and more.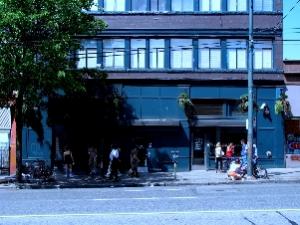 Marijuana Policy
Alaska Regulators Postpone Discussion on Social Consumption. The state's Marijuana Control Board has postponed until June any further discussion of draft rules that would allow people to consume marijuana at authorized pot shops. Although the Alcohol and Marijuana Office had recommended that the board release the draft rules for public comment, the board decided to wait until it was back to full strength. One of the board's five members resigned last month.
Colorado Social Consumption Bill Killed. The General Assembly last week killed Senate Bill 211, which would have allowed businesses to obtain a marijuana consumption club license. The move came after both the Department of Revenue and the Marijuana Enforcement Division lobbied against it because of what they called "significant law enforcement challenges and health and safety risks." But the city of Denver is going ahead with licensing social consumption clubs.
Michigan's Hash Bash Becomes a Campaign Event. The 47th annual Hash Bash had a slightly different flavor this year: With a legalization initiative poised to appear on the November ballot and with opinion polls showing majority support for legalization, this year's event was all about imminent legalization -- and getting on the right side of the issue. Two Democratic gubernatorial candidates, Gretchen Whitmer and Abdul El-Sayed showed up to support the issue, as did Democratic attorney general candidate Dana Nessel.
Medical Marijuana
Pennsylvania Advisory Board Recommends Allowing Dry Leaf or Plant Form Medical Marijuana. The medical marijuana advisory board voted Monday to allow the use of "dry leaf or plant form for administration by vaporization." The vote is only a recommendation; the final decision is up to state Secretary of Health Dr. Rachel Levine. The vote was 11-0.
Heroin and Prescription Opioids
Democratic Senators Want to Know What Happened to Trump's Opioid Commission. Democratic Sens. Patty Murry (WA) and Elizabeth Warren (MA) sent a letter to the White House Monday asking the administration to update on progress made on implementing recommendations made by its opioid commission last November. "We are concerned by reports that in spite of the opioid epidemic's devastating impact on American communities, your Administration has failed to act aggressively to combat it," Warren and Murray wrote. "You declared the opioid epidemic a national public health emergency on October 26, 2017, but there has been little evidence that your Administration has taken advantage of the supplemental executive branch authorities and resources provided by this designation."
Foreign Policy
US Expands Air Strikes Aimed at Taliban Drug Labs. US and Afghan government forces have expanded their campaign of air strikes aimed at Taliban opium processing labs, hitting 11 sites in the past week. These latest strikes were in Farah and Nimroz provinces in western Afghanistan and were the first in the region. So far this year, the about of bombs dropped is triple the number dropped in the first part of last year. The strikes are aimed at hurting Taliban finances, but analysts warn the could kill or injure civilians and are unlikely to have a major impact on the Taliban.
Harm Reduction
Philadelphia Joins List of Cities Pondering Safe Injection Sites. City officials are moving to make the city one of the first in the country to have a safe injection site. A public hearing to discuss the notion took place last Wednesday. "We have a crisis here in Philadelphia," said Dr. Tom Farley, Philadelphia Health Commissioner. "These facilities look sort of like a clinic. If they're simply there to inject, they bring in their own drugs that they have bought on the street, they're given sterile equipment and they inject at the site. If they were to overdose on site, there are medical staff on site who can revive them." But this is just a first step; actually getting one or more up and running in the city could take months or years. Other US cities pondering the harm reduction move include Boston, New York, San Francisco, and Seattle.
(This article was prepared by StoptheDrugWar.org's 501(c)(4) lobbying nonprofit, the Drug Reform Coordination Network, which also pays the cost of maintaining this web site. DRCNet Foundation takes no positions on candidates for public office, in compliance with section 501(c)(3) of the Internal Revenue Code, and does not pay for reporting that could be interpreted or misinterpreted as doing so.)