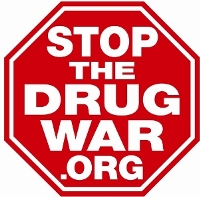 Legalizing it is only half the battle.
A Maryland medical marijuana expansion bill aimed at addressing racial inequities is on the governor's desk, there will be no joy in Tennessee this year, the Mormon Church opposes a Utah medical marijuana initiative, and more.
Chronic pain patients will be rallying at state capitals Saturday to demand they not be sacrificed on the altar of the war on opioids, Massachusetts throws out 11,000 drug cases linked to a disgraced state lab chemist, and more.
Marijuana social consumption gets delayed in Alaska and rebuffed in Colorado, Ann Arbor's annual Hash Bash draws politicians this year, the US is ramping up its bombing campaign against Taliban drug labs, and more.
New Mexico's largest city ends civil asset forfeiture, a Maryland medical marijuana expansion bill has passed the legislature, select Israeli pharmacies will soon begin selling medical marijuana products, and more.
Maine moves a step closer to implementing legal pot sales, the Mormon Church takes a stand against a medical marijuana initiative, the DEA has seized tons of money from people it never charged with a crime, and more.
Permission to Reprint:
This issue of Drug War Chronicle is licensed under a modified
Creative Commons Attribution license
. Articles of a purely educational nature in Drug War Chronicle appear courtesy of DRCNet Foundation, unless otherwise noted.