Busy, busy: A long-time fugitive rogue Chicago cop gets cop, a DHS agent gets nailed for taking big bucks to help a Cali Cartel operative make an indictment go away, a Vermont cop plied a woman addict with drugs in order to get laid, and more. Let's get to it: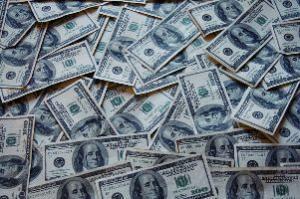 In Detroit,
a former Chicago police officer on the lam for 14 years was arrested last Tuesday
. Former Chicago PD Sgt. Eddie Hicks, 68, had fled on the eve of his drug conspiracy trial in 2003. He had been charged in 2001 with running a crew of rogue officers who robbed drug dealers, stole their cash and sold their drugs to other dealers. While a fugitive, Hicks conducted financial transactions designed to benefit family members, including signing over a property used to secure his $150,000 bail to his son, also a Chicago police officer. Additionally, some $300,000 in police pension payments went to his bank account or were cashed by his wife.
In Louisville, Kentucky, a former Bullitt County Sheriff's Office chief deputy was indicted last Wednesday for stealing drugs from the department evidence room. John Cottrell allegedly took marijuana, hydrocodone, and other pills, and investigators found some of the drugs in his office. Cottrell claims he is the victim of a vendetta by department supporters of former Sheriff David Greenwell, who himself has been indicted on drug charges. Cottrell faces charges of theft of a legend drug, abuse of public trust, and evidence tampering.
In Burlington, Vermont, a form Royalton police officer was arrested last Thursday on charges he stole heroin from the evidence room and gave it to an addict with whom he was having a sexual relationship. John Breault provided heroin and other drugs to the woman, who was described as a confidential informant, before she eventually reported him to the DEA. She told agents Breault let her search through the department's drug takeback box on at least seven occasions, and he is also suspected of pilfering drugs from a major drug bust in the area to give to her. It's not clear what the precise charges he faces are.
In Miami, a Department of Homeland Security agent was indicted Monday for allegedly helping a Colombian drug trafficker avoid charges. DHS Investigations Special Agent Christopher Ciccione was the case agent for a drug and organized crime task force targeting Cali Cartel traffickers, a number of whom were indicted. Ciccione is accused of taking $20,000 in cash, as well as dinner, drinks, and prostitutes in exchange for getting an indictment against one of them dismissed. He is charged with conspiracy, corruption, and obstruction of justice.
In Orlando, Florida, an Orange County sheriff's deputy was arrested Tuesday for allegedly stealing cash, credit cards, and a wallet from a burglary scene that turned into a drug investigation. Deputy Joseph Haddad responded to the burglary, but ended up arresting the resident on marijuana charges. At the time, the man complained that his wallet was missing. An investigation found that his credit card had been used, and surveillance video showed Haddad and his wife using the card at local stores. He is charged with grand theft.