A Louisiana cop gets nailed for having sex and peddling dope on the job, a sticky-fingered Pennsyvlania cop gets nailed for stealing drug money, a South Carolina cop gets nailed -- nine years after the fact -- for lying on a drug search warrant, and more. Let's get to it: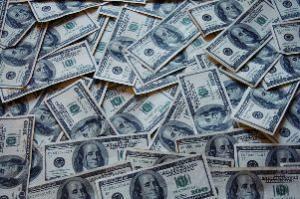 In Conway, South Carolina,
a Horry County police officer was fired last Friday
after he was found to have "misrepresented the truth" in a search warrant application
nine years ago
. Kent Donald went down after a Horry County man sentenced to 25 years in prison for cocaine trafficking got his conviction reversed after convincing an appeals court that the search warrant used against him was "maliciously and intentionally issued upon false information and for the purpose of securing a criminal investigation." The man, who spent five years in prison, is now pursuing a civil lawsuit against Donald and the Horry County Police Department.
In Muncie, Indiana, a Delaware County sheriff's deputy was arrested last Wednesday on charges related to his tight relationship with a drug-dealing informant. Deputy Jerry Parks was caught on surveillance tapes while present during a marijuana deal and on recordings providing the description of an undercover officer to the informant. When the informant was arrested on drug charges in Indianapolis, he told investigators Parks gave him information on undercover officers, held his drugs for safekeeping, gave him a department issued gun to use while transporting drug money, and gave him drugs he had seized on duty. It's not clear what the exact charges are.
In Alexandria, Louisiana, an Alexandria police officer was arrested last Thursday for allegedly selling drugs and having sex while on duty. Officer Kenneth Seth Thomas went down after somebody snitched him out to state law enforcement, and an investigation found that Thomas "had engaged in illegal activities by having sex with at least one woman while on duty and distributing illegal drugs." He is charged with malfeasance in office, distribution of a controlled dangerous substance I and possession of a firearm in the presence of drugs.
In Harrisburg, Pennsylvania, a former Fairview Township police officer was convicted last Friday of stealing money seized as evidence in drug arrests. Tyson Baker, 43, a 17-year veteran of the force, was suspected of making off with between $2,000 of $15,0000 seized from a marijuana dealer. He went down in a sting where an undercover agent was pulled over by township police. A video camera recorded him searching the car without a warrant and stealing $3,000 from a cash stash hidden in a gym bag. He was found guilty in federal court of two counts of theft of seized drug money, one count of falsifying records to impede a drug investigation, one count of theft of federal property, and one count of making false reports to the FBI. He will be sentenced at a later date.
In Augusta, Georgia, a former youth detention center guard pleaded guilty last Friday to bringing marijuana into the facility. Devin Lott, 24, admitted the offense and pleaded guilty to possession of marijuana with intent to distribute and violation of oath by a public officer. He was sentenced to 10 years' probation instead of jail time after the judge took mercy on him. His mother and nephew had been killed in a recent car crash and his sister, who was driving, was severely injured and needs assistance with daily activities.
In Hagatna, Guam, a former Guam police officer was sentenced last Thursday to six months in jail after a police search found drugs and paraphernalia at his home. Manuel Joaquin Perez. Perez claimed he'd found and discarded syringes and a baggie with meth residue, but his wife admitted using the stuff. He pleaded guilty to hindering apprehension and official misconduct, both misdemeanors, but had a felony drug possession charge dismissed.