Eight states have legalized marijuana for recreational use, and of those, only Washington does not allow people to grow their own plants. But that could be about to change.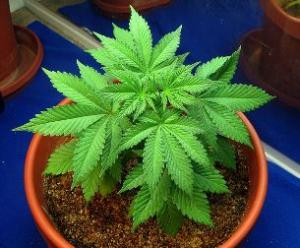 The state's marijuana regulatory agency, the State Liquor and Cannabis Board (LCB), has announced that it will consider allowing personal home grows. The impetus for the move comes from the state legislature, which passed a bill this year directing the agency to study options for allowing personal cultivation.
Currently, the only people who can grow their own marijuana in Washington are registered medical marijuana patients. But allowing home grows under the recreational marijuana law would potentially vastly increase the number of people able to grow their own supply.
While the state is moving toward allowing home cultivation, it is contemplating a more highly regulated approach than other legal states. In its presss release announcing an October 4 public hearing on the issue, the LCB laid out three options for moving forward:
Option 1: Tightly Regulated Recreational Marijuana Home Grows
Would allow up to four plants per household, but would require home growers to obtain a state permit and enter their plants with the state traceability system.
Option 2: Local Control of Recreational Marijuana Home Grows
Would allow up to four plants per household, but would require a local permit. Plants would not have to be entered in the state traceability system. Local authorities could limit home cultivation to fewer than four plants if they wished.
Option 3. Recreational Home Grows are Prohibited
That would be the status quo. Recreational marijuana consumers would be forced to rely on the state-regulated market to obtain their pot. Or the black market.
There is a fourth option, which the LCB didn't offer up, but which is the case in the other legal pot states: Allowing people to grow their own small number of pot plants without the necessity of obtaining a permit from either the state or local authorities. After all, we're talking about growing a plant in your house or yard here. When it comes to growing your own, the attitude of many Washington marijuana consumers is likely to be: "Permits? We don't need no stinking permits."