Democratic senators want Trump to do more than say pretty words about the opioid epidemic, California's second largest city gets on board with marijuana legalization, Canadian cops seek a delay in rolling out legalization north of the border, and more.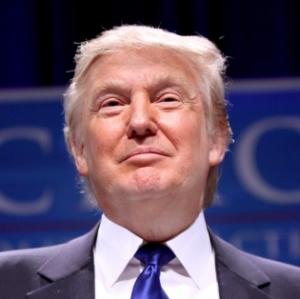 Marijuana Policy
San Diego City Council Votes to Legalize Marijuana Cultivation, Manufacturing. California's second most populous city has gotten on board with legalization. The city council voted 6-3 Monday night to approve a regulatory framework for the looming legal recreational pot industry instead of trying to ban it.
Medical Marijuana
Michigan Dispensaries Given Three Months to Shut Doors. Existing unlicensed dispensaries must shut their doors by December 15, the state Department of Licensing and Regulatory Affairs said Monday. On that date, the department begins accepting applications to operate under new medical marijuana regulations approved this year. While closing up shop and then applying for a license isn't exactly a thrill for existing dispensary owners, it's better than an alternative proposal that called for the dispensaries to be shut down immediately.
Pennsylvania Medical Marijuana Program Roll-Out Imperiled by Lawsuit. A would-be medical marijuana operator who failed to win a permit to operate in an initial round of permit-issuing filed a lawsuit last Friday challenging the process and seeking an injunction that would require the state to rescind all awarded permits and start over. That's raising concerns about medical marijuana supporters that it could cause needless suffering.
Heroin and Prescription Opioids
Democratic Senators Demand Trump Take Action on Opioid Epidemic. On Monday, Sen. Ed Markey (D-MA) and nine Democratic senatorial colleagues sent a letter to President Trump asking the administration what it is doing about the recommendation that it declare an emergency around the opioid epidemic. Trump called it a national emergency more than a month ago, but nothing has happened since. "Regardless of whether you choose to declare a state of emergency, continued inaction on this issue is deeply concerning," the senators wrote. "Your lack of action -- coupled with your support of policies that would make access to substance use disorder care more difficult for millions of Americans -- causes us to question your commitment to ending the opioid use disorder and overdose crisis," the letter said.
International
Canadian Cops Want Delay in Marijuana Legalization Rollout. Representatives of various Canadian police forces testifying before the House of Commons said they would not be ready for the roll-out of marijuana legalization next summer and urged a delay. They also urged lawmakers to think again about allowing personal home cultivation, because it would be hard to police.
Colombia Clashes Leave One Coca Grower Dead, Two Wounded. The casualties occurred as coca growers in Morales, Cauca, clashed with soldiers taking part in forced eradication of coca crops. Farmers began throwing rocks at the soldiers, who apparently opened fire on the protestors. This is the second clash between angry coca growers and government forces in the past month, and reflects growing tensions over forced eradication.
UN High Commissioner on Human Rights Slams Philippines Drug War. Zeid Ra'ad Al Hussein called out President Rodrigo Duterte for his "lack of respect for due process rights for all Filipinos" and his "open support for a shoot-to-kill policy." Al Hussein added that he was "gravely concerned" not only about the killings, but also about the lack of credible investigations into them.