Canadians are getting a bit nervous as marijuana legalization looms, members of Congress make a move to ensure that protection for medical marijuana states remains, Honolulu cops decide to review their no guns for patients policy after it gets some attention, and more.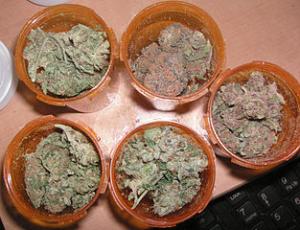 Medical Marijuana
Congressmembers Seek Extension of Protection for Medical Marijuana States. Led by Reps. Earl Blumenauer (D-OR) and Dana Rohrabacher (R-CA), 66 members of Congress have sent a letter to the House and Senate leadership urging them to extend the Rohrabacher-Farr provision in place for the last three years that blocks the Justice Department from spending taxpayer funds to go after medical marijuana in states where it is legal. The provision is set to expire December 8. It was included in the Senate version of the Justice funding bill, but not the House version, so it will be up to a conference committee to decide whether it remains.
Hawaii Cops Back Off on Telling Patients to Hand in Their Guns. The Honolulu Police policy of sending letters to registered medical marijuana patients telling them they must turn in their firearms is now under review by the department. While police said the letters have been going out all year, the practice only broke into the open last week, raising controversy. The department said it will continue to deny future gun permits to medical marijuana card holders, a practice upheld by the state court of appeals.
Minnesota Adds Autism and Apnea to List of Qualifying Conditions. The state Health Department announced Thursday that autism spectrum disorders and obstructive sleep apnea will be added to the list of qualifying conditions for the use of medical marijuana. The change will take effect in July. Petitioners had sought qualifying condition status for ten disorders, including anxiety, dementia, liver disease, and Parkinson's Disease, but only autism and apnea made the cut.
International
Poll: Canadians Split on Whether Country Will Be Ready for Legal Pot on July 1. A new Angus Reid poll finds Canadians almost evenly split on whether the country should delay the advent of marijuana legalization beyond its scheduled July 1 rollout. Some 53% say the timeline should remain the same, while 47% want it pushed back. The poll also found that more than half of Canadians aren't sure their province will be ready in time. The marijuana legalization bill has passed the House of Commons and is now before the Senate, which could try to delay it.