When California initiates legal marijuana commerce on January 1, it will be the world's largest legal pot economy. Now, just weeks away, we're finally seeing the rules that are going to govern the transition from black and gray market to a legal, taxed, and regulated market.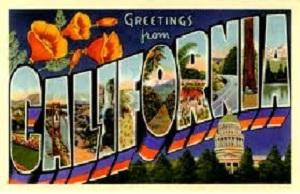 (Never mind for now that huge swathes of the state's marijuana industry are going to remain in the black market because their crops are destined for states where pot remains illegal -- this is about the legal market in California.)
"I feel a big sigh of relief. It's a big milestone for us to release these regulations," said Lori Ajax, chief of the state's Bureau of Cannabis Control. "But there's still a lot of work to be done. No rest for the weary."
State officials unveiled the regulations -- 276 pages of them -- on Thursday. They will govern licensing for state-legal marijuana businesses, as well as a huge range of regulatory issues, from edibles to deliveries to store hours and locations to the size of marijuana farms and more.
Here are the links to the regs themselves:
And here are some of the highlights:
Sales will begin on January 1, but -- and this is a big but -- only in localities where local officials have created local permitting processes. The state will license businesses only when they have local permits, so cities and counties that have dilly-dallied, like San Francisco (!), are not going to be ready to start sales on day 1. And some localities have decided not to allow marijuana businesses at all, so access to pot shops is going to be patchy.
Marijuana retailers will be allowed operating hours between 6:00am and 10pm, but will have to be at least 600 feet away from schools and day-care centers. And they will need to have 24-hour video surveillance.
Free samples only for medical marijuana patients or their caregivers.
No marijuana sales at strip clubs. Sorry.
Licensing fees are spelled out, and they range from $800 a year for a marijuana delivery service up to $120,000 a year for businesses doing multiple activities that make more than $4.5 million a year. For growers, license fees will range from as low as $1,200 to as much as $80,000, depending on the size of the grow.
There are no limitations on the size of marijuana farms. The Agriculture Department had proposed a one-acre cap, but dropped it before issuing its regulations. Also dropped was a cap on how many small farms and nurseries individuals can own. This likely means the emergence of large-scale pot farming operations and increased pressure on the Ma-and-Pa producers who created the state's pot industry in the first place.
Marijuana delivery services will be allowed, but will be limited to motorized vehicles driven by humans. No bicycles, boats, or drones will be allowed, and neither will self-driving vehicles.
Edibles will be limited to serving sizes that contain no more than 10 milligrams of THC and no edible can contain more than 10 servings, or a maximum of 100 milligrams of THC. The term "candy" cannot be used in any branding, and product labels that portray cartoons or otherwise target kids will not be allowed. And edibles can't be made in the shape of a human being, animal, insect, or fruit.
While edibles are allowed, marijuana-infused alcohol, nicotine, caffeine, or seafood (!) is not. No pot lobster for you.
Advertising is going to be very restricted. The regulations limit advertising to outlets where at least 71.6% (?) of the audience is "reasonably expected to be 21 years of age or older." Good luck with that.
Marijuana-themed events at public facilities, such as fairgrounds, are allowed, but only with a special license.
All products must be tested, but the regulations will allow the sale of untested products through July 1 -- if the product is labeled as such or if it is put in child-resistant packaging.
Prices are going to go up. A bag of good quality bud that currently goes for $35 is likely to cost $50 or $60 when recreational sales and other taxes kick in.