A Hackensack narc bails to avoid problems over illegal searches, a Tennessee cop gets nailed for pain pills, and more prison guards break bad. Let's get to it: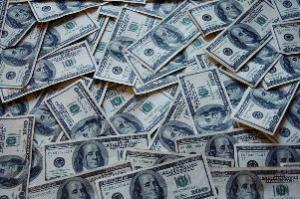 In Mountain City, Tennessee,
a Mountain City police officer was arrested Monday
on drug and weapons charges in a federal sting. Lt. Ronald Shupe went down after buying Oxycontin tablets from an informant working with the FBI and the Tennessee Bureau of Investigation. He is also accused of giving pain pills to another informant. He is charged with possession with intent to distribute and being an unlawful user of controlled substances in possession of a firearm. He is on administrative leave without pay.
In Hackensack, New Jersey, a former Hackensack narcotics unit commander resigned last Wednesday in a deal that allows him to keep his benefits even though he is embroiled in an internal affairs investigation of warrantless drug searches that led to the dismissal of at least eight drug cases. Capt. Vincent Riotto resigned shortly before a scheduled disciplinary hearing where he and five officers he commanded were to face charges of mishandling evidence, illegally entering an apartment building, and conducting warrantless searches.
In Grand Rapids, Michigan, a former Michigan state prison guard was found guilty October 26 of participating in a drug smuggling ring at the prison. James Kitchen had been arrested in a March drug bust that yielded kilos of cocaine, heroin, meth, and ecstasy. He was convicted of conspiracy to distribute controlled substances, possession with intent to distribute, and conspiracy to launder money. He is set to be sentenced on February 5.
In Hagatna, Guam, a Guamanian prison guard was sentenced October 26 to more than three years in federal prison for trying to sneak methamphetamine into the prison. Ronald Periera, 48, went down when he was searched upon arriving at work, and fellow officers found $951 in cash, meth hidden in a cigarette pack, and meth sealed in a clear plastic bag wrapped up in a rolled dollar bill. Officers found more contraband in his car in the prison parking lot. He had pleaded guilty to possession of meth with intent to distribute and providing contraband in prison.
In Westover, Maryland, a state prison guard was sentenced Monday to nearly four years in federal prison for his role in a racketeering conspiracy operating inside the state prison in Westover. Xavier Holden, 28, is one of 80 prisoners, relatives, and guards charged in two racketeering indictments over a scheme to bribe guards to smuggle drugs, tobacco, and cell phones into the prison.