Maine's governor vetoes the marijuana regulation bill, but the legislature will attempt an override today; a plan for a safe injection site in Denver advances, a Michigan roadside drug testing pilot program gets underway this week, and more.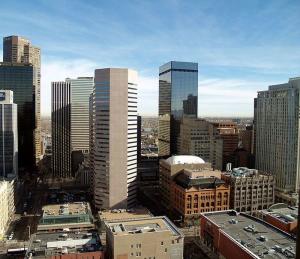 Marijuana Policy
Maine Governor Vetoes Bill to Regulate Legal Marijuana Production, Sales. Gov. Paul LePage last Friday vetoed the bill that would regulate legal marijuana commerce in the state. In his veto message, he cited a number of concerns, including how the Trump administration is going to deal with the conflict between state and federal law. "Until I clearly understand how the federal government intends to treat states that seek to legalize marijuana, I cannot in good conscience support any scheme in state law to implement expansion of legal marijuana in Maine," the governor explained.
Maine Lawmakers Meet Today to Try to Override Governor's Veto. The legislature is set to meet at 4:00pm today in a bid to override Gov. LePage's veto of the marijuana regulation bill. The bill passed the Senate, but not the House, by a veto-proof majority earlier this year.
Medical Marijuana
Ohio Announces First Licensees for Medical Marijuana Production. State officials announced last Friday they had issued 11 Level II medical marijuana licenses. The licenses will allow holders to begin medical marijuana growing operations.
Drug Testing
Michigan Roadside Drug Testing Pilot Program Begins This Week. Michigan State Police are set to begin a pilot program in five counties to do roadside oral fluid drug tests of drivers in a bid to reduce drugged driving. The counties included are Berrien, Delta, Kent, St. Clair and Washtenaw. Under the program, officers trained in "drug recognition" will be able to require drivers to submit to a preliminary saliva test if they suspect he is impaired. The tests will look for the presence of marijuana, amphetamines, methamphetamines, benzodiazepines, cocaine and opiates.
Harm Reduction
Walgreen's to Carry Opioid Overdose Reversal Drug, No Prescription Needed. Walgreen's drugstores will soon stock the opioid overdose reversal drug naloxone (Narcan) at its thousands of locations across the US, and it will be available over the counter, no prescription needed. Walgreen's is the nation's second largest drugstore chain with more than 8,000 stores. "By stocking Narcan in all our pharmacies, we are making it easier for families and caregivers to help their loved ones by having it on hand in case it is needed," Walgreen's vice president Rick Gates said in a statement. "As a pharmacy, we are committed to making Narcan more accessible in the communities we serve."
Denver Starts Down Path Toward Safe Injection Sites. Seattle and San Francisco are the US cities closest to opening safe injection sites for drug users, but now Denver is making a move in the same direction. A legislative committee last week gave unanimous approval to a plan to open a pilot site in the city. But that's just a first step: The next step is to get the legislation through the General Assembly when the legislature convenes in January.
International
Colombia, UNODC Sign Cooperation Agreement on Coca and Cocaine. In a deal announced last Friday, Colombia and the UN Office on Drugs and Crime (UNODC) have agreed to cooperate on the county's coca reduction strategy. Under the deal, the UNODC will help Colombia implement "alternative and sustainable development programs in areas affected by coca cultivation," according to a press release from the Colombian presidency. The plan is estimated to require $315 million in funding over the next four years. The question is whether Colombia has the political will to come up with the money.