Massachusetts lawmakers are slugging it out over what legalization will look like this week, Bolivia's president acknowledges and decries the diversion of coca to the black market, and more.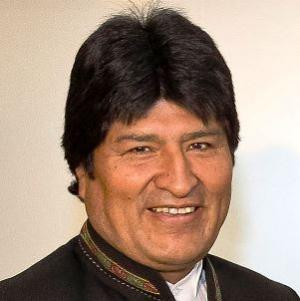 Marijuana Policy
Massachusetts Legalization Implementation: What Divides the House and Senate. As legislators work this week to seek compromise between competing legalization implementation bills passed by the House and Senate, six major issues are at play. They are: tax levels (the House wants more), whether localities need to put marijuana bans to a popular vote, expungement of past marijuana convictions (the House doesn't address it; the Senate does), governance structures, safety and packaging regulations, and racial equity provisions.
Virginia Marijuana Driving Law Goes Into Effect on Saturday. A law that ends automatic drivers' license suspensions for marijuana offenders goes into effect Saturday. Instead, judges will have the option of ordering community service instead of license suspension for marijuana offenders who were not behind the wheel when busted.
Heroin and Prescription Opioids
Kentucky Tighter Opioid Prescribing Rules Go Into Effect Friday. A new law restricting the prescribing of Schedule II opioids goes into effect Friday. Under the new law, patients being treated for acute pain will be prescribed no more than a three-day supply, with a number of specified exceptions.
International
Bolivia's Morales Acknowledges, Decries Coca Being Diverted to Black Market. In his closing remarks at last weekend's Coca Fair in Cochabamba, Bolivian President Evo Morales acknowledged and decried the diversion of coca into the cocaine black market. "Unfortunately, part of the coca crop goes to an illegal coca market in the West," Morales said. He also called for continued coca industrialization, saying it would bring economic benefits to Bolivia, and revealed that he consumes coca flour daily. "I'm not ashamed, since last year I have eaten coca flour twice a day, that's how I can build up my stamina," he said.