After marijuana legalization comes up short this year, Vermont and Rhode Island will both have study commissions to examine the issue, Nevada's governor finds a way to get recreational sales going next week, Cuba says no to legal weed, and more.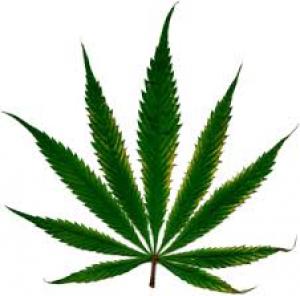 Marijuana Policy
Study Finds No Increase in Traffic Fatalities After Marijuana Legalization. A study published Thursday in the American Journal of Public Health finds that vehicle crash fatality rates in Colorado and Washington were similar to those of control states both before and after the two states legalized marijuana. The study concluded: "Three years after recreational marijuana legalization, changes in motor vehicle crash fatality rates for Washington and Colorado were not statistically different from those in similar states without recreational marijuana legalization." (Another study was reported the previous day, which by contrast found increased collision claims.)
Massachusetts Legislature Names Conference Committee to Hammer Out Differences on Marijuana Bill. Legislative leaders on Friday named a six-member House-Senate conference committee to try to come up with a compromise bill to implement voter-approved marijuana legalization after the House formally rejected the Senate's version of the bill. The House version had higher taxes and allowed localities to ban pot businesses without a popular vote; the Senate version didn't.
Nevada Governor Signs Executive Order to Let Recreational Sales Begin July 1. Gov. Brian Sandoval (R) has signed an executive order creating an emergency regulation that will allow the state to issue recreational retail licenses next week even if it doesn't approve the distribution licenses caught up in a court battle. Under the emergency regulations, medical marijuana dispensaries could sell surplus product for recreational use effective July 1.
Rhode Island Gives Up on Legal Marijuana This Year, Will Create Study Commission Instead. Both the House and the Senate have now passed bills that would set up a 19-member joint legislative commission to study the effect of legalizing marijuana. The House already approved identical legislation, so only a final concurrence vote on Senate Bill 277A in the House remains.
Vermont Governor Will Appoint Commission to Study Legal Marijuana. Just a day after House Republicans blocked a last-ditch effort to get marijuana legalization passed this year, Gov. Phil Scott (R) announced Thursday he will appoint a commission to study legalization in the state. Last month, Scott vetoed a legalization bill that had passed both chambers, saying he had public safety concerns. A revamped bill addressing those concerns got through the Senate, but was snuffed out when the House refused to waive rules to allow a vote on it.
International
Cuba Says Marijuana Legalization is Fueling Drug Trafficking. The secretary of the Cuban National Drugs Commission said Friday that it will not follow the regional trend toward the liberalization of marijuana laws and that that trend is fueling drug trafficking. "Cuba is facing a very difficult situation at the moment with regards to drug trafficking," Antonio Israel Ibarra said at a news conference. "Firstly because in Latin America and the Caribbean, there is a group of countries trying to legalize, or that has legalized, the use of marijuana. We have not legalized it, nor will we."