In a prime illustration of the perversities of the war on drugs, US Customs has seized a shipment of a thousand lock boxes aimed at allowing marijuana, tobacco, and pharmaceutical users to keep their stashes safe from kids. Customs has officially designated the boxes as drug paraphernalia, even though everyone involved concedes the boxes are aimed at preventing drug use by kids.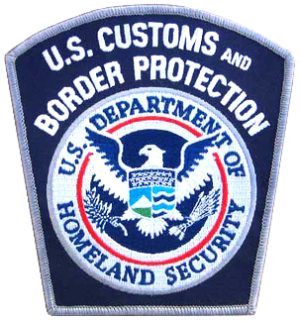 The stash cases were designed by and destined for
Stashlogix
, a Boulder, Colorado, firm established in the wake of marijuana legalization in the state in 2012 to address a mini-panic over
news reports
about the dangers of marijuana for kids. Those reports were
generally overstated
, but the need for secure stashes for pot and other potentially dangerous goodies remained.
"People didn't have ways to safely store these items out of reach of kids, other than up on shelves or in sock drawers," Stashlogix cofounder Skip Stone told the Washington Post. So he and a partner founded the company to market cases and containers "for the storage and transport of medicine, tobacco, and other stuff."
The company's small, lockable cases, with tiny jars and odor-neutralizing inserts included, were a hit with customers. "People love the product," Stone said. "They use it for all sorts of things, but cannabis is definitely one of them. They keep it locked, they feel safer, they feel more responsible."
So the company geared up production, placing orders with a Chinese factory, but things came to a crashing halt on April 28, when Customs seized 1,000 of the storage cases.
"This is to officially notify you that Customs and Border Protection seized the property described below at Los Angeles International Airport on April 28, 2017," read a letter received by Stashlogix. The agency had seized the bags, valued at $12,000, because "it is unlawful for any person to import drug paraphernalia."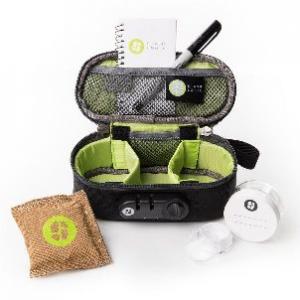 When challenged by Stashlogix, Customs conceded that "standing alone, the Stashlogix storage case can be viewed as a multi-purpose storage case with no association with or to controlled substances," but it pointed out that the odor-absorbing carbon inset could be used to hide the smell of weed, and it cited favorable reviews of the product in the marijuana press, concluding "that there exists one consistent and primary use for the Stashlogix storage cases; namely, the storage and concealment of marijuana."
The federal government doesn't officially recognize the legality of medical or recreational marijuana, and Customs is following decades-old drug war paraphernalia laws to achieve a perverse result: Making marijuana potentially riskier in places where it is legal. After all, half of current pot smokers are parents, and this application of federal policy is making it more difficult for them to keep their kids out of their stashes.
Stone is appealing the ruling, but in the meantime, he's had to write off an additional $18,000 worth of goods still outside the country and lay off his three employees. He's looking for a domestic manufacturer for his cases, since Customs can't mess with domestic goods and the DEA hasn't made paraphernalia a high priority, but the ultimate solution lies in Washington.
"It's going to take an act of Congress to clear up some of these contradictions between state and federal law," he told the Post. "These paraphernalia laws are outdated. Keeping kids safe should be more important than outdated regulations."