New federal bills aim to remove state-legal marijuana and industrial hemp from the purview of the Controlled Substances Act, Jeff Sessions' drug war is slow getting off the ground, an Indian minister comes out for medical marijuana, and more.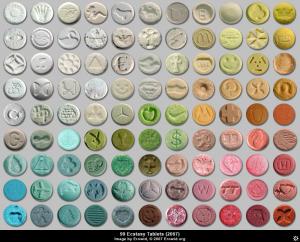 Marijuana Policy
Federal Bill to Make CSA Inapplicable to Marijuana in Legal Marijuana States Filed. US Rep. Suzan DelBene (D-WA) filed House Resolution 3534 on Friday. The bill would "make the Controlled Substances Act inapplicable with respect to marijuana in states that have legalized marijuana and have in effect a statewide regulatory regime to protect certain Federal interests."
Industrial Hemp
Federal Bill to Exempt Hemp from CSA Filed. Rep. James Comer (R-KY) filed House Resolution 3530 on Friday. The bill would "amend the Controlled Substances Act to exclude industrial hemp from the definition of marihuana."
Drug Policy
Attorney General Sessions' Drug War Hasn't Taken Hold -- Yet. The attorney general has vowed to crack down on drugs, but data released last week show it isn't happening yet. Federal drug prosecutions are at historic lows, with experts pointing to a federal hiring freeze instituted by the Trump administration and the Senate's slow pace on appointing new US attorneys as potential causes. Without having key people in key positions, the Sessions Justice Department must rely on local investigators and prosecutors who may still be operating under Obama-era reforms.
International
Indian Minister Calls for Medical Marijuana Legalization. Indian Minister for Women and Child Development Maneka Gandhi has come out in favor of legalizing medical marijuana. "Marijuana should be legalized for medical purposes, especially as it serves a purpose in [treating] cancer," she said during a ministerial discussion on India's National Drug Demand Reduction. Although cannabis has been part of Indian culture for more than 3,000 years, the country banned it in 1985 under US pressure.
British Festival Allowed Pill Testing. Attendees at the Kendal Calling music festival in Cumbria this past weekend were able to get their pills and powders tested for potency and adulteration without fear of arrest thanks to an on-site lab operated by an NGO. Testers reported finding malaria medication, insecticide and concrete in some of the substances tested. "We accept that some people will get drugs on site and some people will be planning to take them so what we're doing is trying to address any potential health problems," said Professor Fiona Measham, director of the NGO The Loop. "This is a focus on public health rather than on criminal justice."