There's medical marijuana news from Maryland, drug warriors defend Sessions' harsh sentencing approach, Mexico's prohibition-related violence is ticking upward, and more.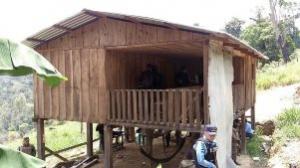 Medical Marijuana
Maryland Regulators Approve First Dispensary. The Maryland Medical Cannabis Commission approved a dispensary license for the Wellness Institute of Maryland in Frederick on Wednesday. The store began seeing patients Thursday for "pre-orders," but won't actually have a crop to harvest for several months.
Maryland Governor Overhauls Medical Cannabis Commission. Gov. Larry Hogan (R) on Thursday overhauled the commission, which had come under fire for its launch of the state's medical marijuana program. He replaced six members whose terms on the 16-member panel had expired and filled three vacancies. The new appointments doubled the number of minority commissioners from two to four, responding to calls from the Legislative Black Caucus and others to create more diversity in the program.
Sentencing
Drug Warriors Defend Sessions' Hard Line on Drug Sentencing. The heads of professional groupings committed to punitive, prohibitionist drug policies penned an op-ed Wednesday defending Attorney General Sessions' return to harsh sentencing practices and charging that Obama administration efforts to reduce drug sentences had left "a devastating mark downstream on the safety of communities across the nation." The piece was a direct response to an op-ed last month by former Assistant Attorney General Sally Yates, who noted that violent crimes rates are still at historic lows and accused Sessions of "stoking fear" with an argument that "just isn't supported by the facts."
International
Cartel Clashes in Northern Mexico Leave 26 Dead. At least 26 people were killed in a predawn gun battle between warring cartels Wednesday in Las Varas, Chihuahua, as members of La Linea squared off against a Sinaloa cartel faction. The violence in Chihuahua comes just days after a firefight with police near the resort town of Mazatlan, Sinaloa, left 19 suspected cartel members dead. Violence is surging in Mexico, with 2,186 homicide investigations opened in May, the most in any month since the government began publishing homicide statistics in the 1990s.
Honduras Destroys First Coca Crop. Honduran Army units on Friday destroyed a coca plantation containing 12,000 plants near the town of Esquipulas del Norte in Olancho province, marking the first time a coca crop had been found and eradicated in the country. Authorities had discovered the planting in late April. They also found a crude coca processing lab nearby and are investigating "the possible involvement of foreigners."