The National Academy of Sciences releases a report finding marijuana is medicine, Rhode Island legislators aim to get pot legal in a hurry, a new bill in Washington state would allow home cultivation, and more.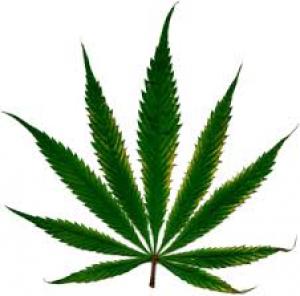 Marijuana Policy
Maine Bill Would Impose One-Year Moratorium on Legal Marijuana Sales. State Senate President Mike Thibodeau (R) is leading an effort to delay key provisions of the Question 1 legalization initiative. He is sponsoring a bill that would enact a one-year moratorium on pot sales to adults and prohibit the sale of marijuana edibles. "This is not trying to circumvent what the voters passed at the ballot box," he claimed. The bill is not yet available on the legislative website.
Rhode Island Legislators Unveil Legalization Plans. In a proposal unveiled Wednesday, lawmakers came out for a quick move to legal marijuana sales by allowing medical marijuana dispensaries to sell recreational marijuana six months after a bill passes. The legalization proposal would also limit home cultivation to one plant, which must be tagged for tracking purposes. The bill is not expected to be filed until next week at the earliest.
Washington State Bill Would Allow Home Cultivation. State Rep. Sherry Appleton (D-Poulsbo) has introduced House Bill 1092, which would allow adults to grow up to six plants at home, as long as the yield is less than 24 ounces. Homes with more than one adult grow produce a total of 12 plants for up to 48 ounces of usable weed. Washington is the only legalization state that does not allow for home cultivation.
Medical Marijuana
National Academy of Sciences Finds Conclusive Evidence Marijuana is an Effective Medicine. The National Academy of Sciences Thursday released a groundbreaking report, "The Health Effects of Cannabis and Cannabinoids: The Current State of Evidence and Recommendations for Research. The report finds there is conclusive evidence that marijuana can be used as a medicine, though it didn't find clinical evidence for all conditions marijuana treatment is often associated with. The report does recognize the efficacy of marijuana for treating many medical conditions, including chronic pain, chemo-induced nausea and vomiting, and multiple sclerosis spasticity.
Arkansas Regulators Set Number of Dispensaries at 32. The state Medical Marijuana Commission announced Tuesday that it will issue up to 32 licenses for medical marijuana dispensaries. The commission now has until March 9 to come up with rules for dispensary licensing.
Arkansas Bill to Delay Dispensary Rule-Making Advances. A bill that would delay the creation of rules for licensing dispensaries passed the House Select Committee on Rules Wednesday. Authored by state Rep. Douglas House (R-North Little Rock), House Bill 1026 would give the state Medical Marijuana Commission an extra 60 days beyond March 9 to craft rules and another 30 days before entities can apply for licenses.
Connecticut Doctors' Panel Recommends Adding Four Qualifying Conditions. The state's panel of physicians charged with reviewing requests for adding new qualifying conditions for the state's medical marijuana program decided Wednesday to add fibromyalgia, muscular dystrophy, shingles, and rheumatoid arthritis to the list.
Georgia Medical Marijuana Bill Filed. Rep. Allen Peake (R-Macon), sponsor of a bill last year that allows for the use of CBD cannabis oil, has now filed a full-fledged medical marijuana bill, but it's not yet available on the legislative website. Stay tuned.
Industrial Hemp
Arizona Industrial Hemp Bill Filed. State Sen. Sonny Borrelli (R-Lake Havasu City) has filed a bill to allow for the production of industrial hemp. The measure is Senate Bill 1045, which would exempt any cannabis plants containing less than 0.3% from the state's marijuana laws.
International
Argentines Move to Crack Down on Cocaine Paste. The Argentine government of President Mauricio Macri has submitted plans to modify the country's drug laws to substantially increase penalties for the production and sale of "paco" (cocaine paste). Current law specifies a four-to-six year prison term, while the proposed change would see terms increase to 15-to-18 years. Small-time dealers would between one and four years, while users would face forced drug treatment.