Medical marijuana bills are popping up all over the place, a federal bill to protect medical marijuana businesses from asset forfeiture has been filed, and more.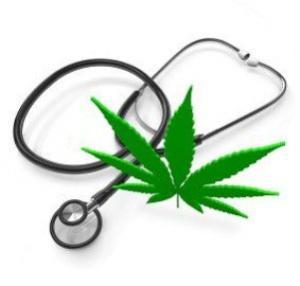 National
Last Thursday, a federal bill to protect medical marijuana businesses from asset forfeiture was filed. Rep. Earl Blumenauer (D-OR) filed House Resolution 331, which would shield medical marijuana-related conduct authorized by state law from federal asset forfeiture attempts. The bill has been referred to the House Judiciary and Energy and Commerce committees.
Connecticut
On Wednesday, a medical marijuana expansion hearing was scheduled. A panel of eight physician specialists will hear public testimony on expanding medical conditions covered by the state's medical marijuana law Wednesday. Patients are expected to ask the panel to expand the law to include conditions such as eczema, arthritis, and fibromyalgia. The panel will make a recommendation to the Consumer Protection Commissioner, who can then propose the change to a legislative oversight committee, which would make a final decision. The whole process could take a year or more.
Indiana
Last Friday, a medical marijuana bill was filed. State Sen. Karen Tallian (D-Indianapolis) has filed Senate Bill 255, which would allow patients with a specified list of conditions or "any persistent or chronic illness or condition" to use medical marijuana with a physician's recommendation. The measure would also create a statewide medical marijuana program. Tallian has introduced similar bills in past years that have gone nowhere.
Minnesota
On Monday, a key legislator filed a bill to block any new qualifying conditions. Longtime medical marijuana skeptic and former House Majority Leader Rep. Matt Dan (R-Dellwood) has filed a measure, House File 120, that would block the state health commissioner from adding new qualifying conditions to the state's medical marijuana law. It's a power that has been used sparingly -- "intractable pain" was added after a year's wait -- but Dean wants it used not at all. His bill would accomplish that by striking out the phrase "or any other medical condition or its treatment approved by the commissioner."
Mississippi
Last Friday, a medical marijuana bill was filed. Rep. Joel Bomgar (R-Madison) has filed House Bill 179, which would ensure that any "qualifying patient who possesses a valid registry identification card is not subject to arrest, prosecution, or penalty in any manner." The bill specifies a list of qualifying conditions, allow for caregivers for patients who can't grow their own, and allow for dispensaries. Patients could possess up to 2. 5 ounces of marijuana.
Nebraska
Last Friday, a state senator said she would file a medical marijuana bill this session. State Sen. Anna Wishart (D-Lincoln) says she will introduce a comprehensive medical marijuana bill this session. A similar measure came within three votes of advancing last year, but the measure would still face an uphill battle in the legislature and a probable veto from Gov. Pete Ricketts (R).
New Mexico
Last Friday, a medical marijuana expansion bill was filed. State Sen. Cisco McSorly (D-Albuquerque) has filed Senate Bill 8, which would more than double the amount of medical marijuana licensed producers can grow in the state and expand the amount of marijuana that patients could possess. "This bill will guarantee there is an adequate supply of marijuana for our patients," McSorley said.
South Carolina
On Tuesday, a medical marijuana bill was filed. State Sen. Tom Davis (R-Beaufort) and state Rep. Peter McCoy (R-Charleston) Tuesday filed identical versions of the South Carolina Compassionate Care Act (Senate Bill 212) at the statehouse. The bill would allow qualifying patients with debilitating medical conditions and a recommendation from their doctor to use medical cannabis.
Wisconsin
Last Thursday, prospects for passage of a CBD bill brightened after a key legislator waived objections. Legislation to allow the use of CBD cannabis oil could pass this year after key opponents last year said they would get out of the way this year. The Assembly passed a CBD bill last year, only to see it derailed in the Senate by opposition from three Senate Republicans, Leah Vukmir, Duey Stroebel, and Mary Lazich. Vukmir now says she will support a CBD bill, Stroebel is staying silent, and Lazich is gone. The bill is expected to be introduced later this month.
[For extensive information about the medical marijuana debate, presented in a neutral format, visit MedicalMarijuana.ProCon.org.]