Los Angeles voters go to the polls next month to decide on permitting dispensaries and pot shops, a New Mexico legalization bill hits a bump in committee, an Ohio bill would restore tough cocaine sentences based on the weight of filler -- not actual cocaine -- and more.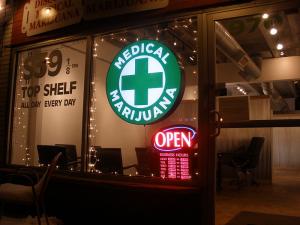 Marijuana Policy
New Mexico Legalization Bill Stalled in Committee. Even though Democrats have a majority in both houses of the legislature, dissent among key Democrats may kill a legalization measure, Senate Bill 278. The bill stalled in the House Judiciary Committee after legal concerns were raised, and one key lawmaker, Sen. Clemente Sanchez (D-Grants) said he would not support. Sanchez is chair of another committee the bill would have to pass through, and his no vote added to Republican no votes in the committee could sound the death knell for the bill.
Los Angeles to Vote on Regulating Pot Shops Next Month. Voters in the nation's second largest city will vote March 7 on whether to adopt Measure M, the Cannabis Activity Permits and Regulations Ordinance. The measure was put on the ballot by the city council and would give the city the power to permit the 135 medical marijuana dispensaries approved by voters under the earlier Measure D, as well as to permit recreational pot shops and marijuana businesses.
Medical Marijuana
Oklahoma Medical Marijuana Bill Filed. State Rep. Eric Proctor (D-Tulsa) has filed a medical marijuana measure, House Bill 1877. The bill would allow the use of medical marijuana for a list of specified illnesses and conditions and is modeled on the successful medical marijuana ,initiative passed next door in Arkansas in November.
Sentencing
Ohio Bill Would Revive Stiffer Sentences for Cocaine Dealers. State Rep. John Rogers (D-Mentor on the Lake) has filed House Bill 4, which would stiffen sentences by not requiring that the weight of the drug measure only actual cocaine and not inert filler. In a case last year, the state Supreme Court threw out cocaine sentences based on the weight of the filler, saying the state must prove the weight of actual pure cocaine in setting sentences. "Ohio's recent court decision sets a new, dangerous trajectory for our state by allowing drug dealers to buy and sell more cocaine with reduced consequences," Rogers said in a statement. "Instead of effectively handcuffing law enforcement from keeping dangerous drug dealers off our streets, I believe that we should be handcuffing the criminals who make our state and communities less safe with dangerous drugs." The bill includes an emergency provision that would allow it take effect immediately upon passage.
Asset Forfeiture
Kansas Legislature Punts on Asset Forfeiture Reform. After hearing testimony in the House Judiciary Committee last month on several asset forfeiture reform proposals and receiving an audit last summer that concluded police are taking advantage of vague state laws on how they should report and user seized property, the committee has decided not to act. Instead it has asked a judicial advisory group to review any potential changes.
International
Sinaloa Cartel Internal Power Struggle Behind Uptick in Cartel Violence, Mexican Official Says. Defense Minister Salvador Cienfuegos said Saturday that rising violence in parts of northern Mexico is most likely linked to an internal power struggle in the Sinaloa Cartel, which has fractured since its leader, Joaquin "El Chapo" Guzman, was first jailed in Mexico, then extradited to the United States. "In the absence of their leader, (rival factions) are fighting over who will control the organization," he said. "I think that's what is happening." More soldiers were to be sent there beginning today and military forces already there will be reorganized, he said.