California is getting ready for the legal pot industry, some Ohio operators want another crack at a legalization initiative, Canadian Tories are threatening to retard the passage of the marijuana legalization bills there, and more.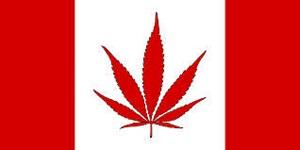 Marijuana Policy
California Secretary of State Launches Online Portal for Cannabusinesses. Secretary of State Alex Padilla has launched on online portal aimed at helping would-be ganjapreneurs get in on the state's emerging $7 billion legal marijuana industry. Padilla's office won't start accepting registrations until January 1, but the portal, cannabizfile.sos.ca.gov, is up and online now.
Ohio Backers of Failed 2015 Legalization Initiative Will Try Again in 2018. One of the cofounders of ResponsibleOhio, whose 2015 legalization initiative fell short at the polls, is set to propose on Monday a "free market" marijuana legalization initiative. Jim Gould and Ian James, the two cofounders of ResponsibleOhio, unsuccessfully applied for one of the state's two dozen medical marijuana cultivation licenses. Their 2015 initiative would have limited commercial cultivation to 10 preselected sites owned by the campaign's funders.
Drug Policy
Florida Democrats Call for Reviving State Drug Czar Office. Several Democratic state legislators have filed legislation, House Bill 865, which would bring back the shuttered state Office of Drug Control. A similar measure has been filed in the state Senate. The lawmakers said the office is needed to coordinate state-level responses to the opioid crisis.
International
Canada Tories Could Throw Wrench in Marijuana Legalization Timeline. Conservative senators are threatening to hold up passage of the pair of bills that would legalize marijuana in the country. The Tories are saying that it could take months for them "to do our job properly." A delay in the much anticipated July 1 deadline for legalization could sow confusion among provincial governments, which are negotiating contracts with suppliers, as well as marijuana businesses that are ramping up production and signing leases for storefronts and warehouses.
Georgia Drug Reformers Hold Big Protests Against "Repressive" Drug Policies. The White Noise Movement, an NGO calling for drug reforms in the former Soviet republic, held massive protests in the county's three largest cities -- Tbilisi, Kutaisi, and Batumi -- on Sunday. The Sunday rallies marked the UN's global Human Rights Day and protestors rallied under the banner "End the Repressive Drug Policy." Demonstrators called on parliament to adopt a draft law that would end imprisonment for personal drug possession and consumption.