There's more money in legal weed than even the analysts thought, BC will let 19-year-olds buy pot, Peruvian coca planting was up last year, and more.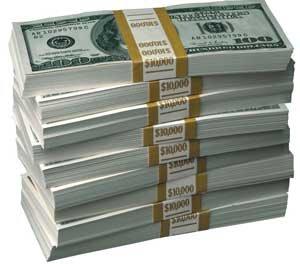 Marijuana Policy
Retail Pot Sales Will Hit $10 Billion This Year, Report Says. A new report from the Arcview Market Research group says North American marijuana sales are growing faster than expected and should hit the $10 billion mark this year. And next year could see even faster growth with both California and Canada set to become legal marketplaces next year. Arcview said it now expects the legal marijuana market to hit $24.5 billion by 2021.
International
British Columbia Lays Out Pot Rules, Will Allow Sales to 19-Year-Olds. BC became the latest Canadian province to roll out proposed rules for looming legal marijuana, announcing that it will allow sales through a mix of government and private stores and that it will allow people 19 and over to possess and purchase marijuana. The province has not yet finalized other issues, such as whether online sales will be allowed and whether existing shops would be able to apply for licenses. Those decisions are expected next month.
Paraguay Congress Approves Medical Marijuana Planting. The congress passed a bill Tuesday that creates a state-sponsored system to import marijuana seeds and grow crops for medicinal uses. The move comes half a year after the congress approved the importation of cannabis oil, but patients and advocates had complained about problems with access. The bill still needs to be signed into law, but that is expected given that the government supports the bill.
Peruvian Coca Planting Jumped Last Year. The area planted with coca grew by 9% in 2016, the UN Office on Drugs and Crime said Tuesday. Coca cultivation covered about 110,000 acres. Coca cultivation in Colombia, Peru's chief competitor, was at more than 360,000 acres, although that could be a blip related to producer incentives linked to the peace agreement between the FARC and the government.
Philippines President Orders National Police Back to Drug War Operations. President Rodrigo Duterte has ordered the National Police to rejoin anti-drug operations. He had pulled them off the brutal crackdown on drug users and sellers in October, weeks before he hosted a summit of world leaders, including US President Donald Trump. This is the second time Duterte has pulled the National Police from the job and then reinstated them; the first time was in January, amidst public outrage over the killing of a South Korean businessman.