A proposed Oregon initiative would legalize psilocbyin for medicinal use, Michigan regulators release emergency medical marijuana rules in the nick of time, Wisconsin takes another step toward drug testing welfare and job training participants, and more.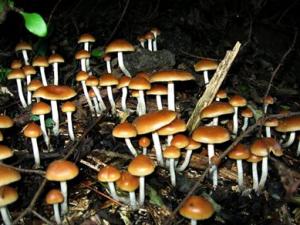 Medical Marijuana
Michigan Releases Medical Marijuana Business Rules. The state Department of Licensing and Regulatory Affairs has released emergency rules governing medical marijuana facilities with just two weeks to go before the Bureau of Medical Marijuana Regulation begins taking applications. "The emergency administrative rules are designed to preserve patient protections and provide them with access to safe medical marihuana," said Bureau of Medical Marihuana Regulation Director Andrew Brisbo. "These rules also allow growers, processors, secure transporters, provisioning centers, and safety compliance facilities to operate under clear requirements."
Psychedelics
Oregon 2020 Initiative Would Legalize Psilocybin Mushrooms. A husband and wife team calling themselves the Oregon Psilocybin Society are working on putting a psilocybin legalization initiative on the state's 2020 ballot. The measure doesn't call for legal recreational use, but would create a highly regulated system to allow use for medical purposes. Next door in California, a similar initiative aimed at 2018 would legalize magic mushrooms.
Drug Testing
Wisconsin Governor Approves Plan to Drug Test Welfare, Job Training Participants. Gov. Scott Walker (R) has approved a plan to implement drug screening for able-bodied adults participating in the FoodShare Employment and Training (FSET) program, sending the rule change measure to the State Legislature for review. The rule is part of the policy amendments included in 2015 Wisconsin Act 55. The legislature now has 120 days to review the measure. Once approved by the legislature, it will become effective the first day of the following month.
International
Leading Mexican Presidential Candidate Suggests Amnesty for Drug Cartel Kingpins. Leading presidential contender Andres Manuel Lopez Obrador has caused controversy by suggesting that he is open to amnesty for drug cartel leaders as part of a dialog aimed at ending that violence that has seen an estimated 200,000 people killed in the last decade. "If it is necessary… we will talk about granting amnesty so long as the victims and their families are willing," he said. "We'll propose it. I'm analyzing it. What I can say is that we will leave no issue without discussion if it has to do with peace and tranquility." Lopez Obrador currently has a more than 10-point lead in presidential polls, and his foes in the political and business classes are trying to use the remarks against him.