California's governor signs asset forfeiture reform and medical marijuana "micro farmer" bills, a Massachusetts town pays out big time for killing an elderly black man in a drug raid, Indianapolis narcs have arrested 1,000 people in two and a half months and think that's success, and more.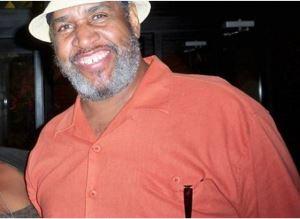 Marijuana Policy
Another California Poll Has Prop 64 Winning. A new KPIX 5/Survey USA poll has the Prop 64 legalization initiative winning with 52% of the vote, with 41% opposed. It's the latest in a long line of polls that show the initiative winning, but has it winning by a smaller margin than most other polls.
Medical Marijuana
California Governor Signs Marijuana "Micro Farmer" Bill. Gov. Jerry Brown (D) Thursday signed into law the Cottage Cannabis Farmers Bill, Assembly Bill 2516. The measure creates a new medical marijuana cultivator license for "micro farmers," defined as farms with 2,500 square feet or less of total canopy size for mixed-light cultivation, up to 25 mature plants for outdoor cultivation, or 500 square feet or less of total canopy size for indoor cultivation, on one premises.
Kratom
DEA Ban Delayed, But Only for Days. The DEA says that despite loud protests, its proposed emergency ban on kratom is still coming; it's just been delayed for a few days as the agency deals with paperwork. It was supposed to become Schedule I Friday, but the reprieve could last a week or more. A DEA spokesman said it's "highly accurate" to say the ban won't take effect next week, either.
Asset Forfeiture
California Governor Signs Civil Asset Forfeiture Reform Bill. Gov. Jerry Brown (D) Thursday signed into law Senate Bill 443, which requires a criminal conviction before police can permanently seize property valued at under $40,000. Bill sponsor Sen. Holly Mitchell (D-Los Angeles) sponsored a similar bill last year, but it failed after law enforcement grumbled that it would make it more difficult to go after big drug dealers. Police dropped their opposition after Mitchell agreed to the $40,000 threshold.
Law Enforcement
Family of Massachusetts Man Killed in SWAT Drug Raid Awarded $3.75 Million. The town of Framingham has agreed to pay $3.75 million to settle a lawsuit in the death of Eurie Stamps, 68, who was shot and killed by a Framingham police officer as he laid on the floor of his home complying with officers' demands. It was the killing of Stamps that inspired the Chronicle's tracking of drug war deaths, a work now in its sixth year.
Federal Bill to Require Police Reporting of Deaths and Injuries Filed. Rep. Mark Veasey (D-TX) has filed HR 6217, which would "require States and units of local government to have in place laws requiring law enforcement officers to submit... reports when an individual is injured or killed by such a law enforcement officer in the course of the officer's employment as a condition on receiving certain grant funding, and for other purposes. Currently, there is no federal database on law enforcement killing or injuring suspects.
Indianapolis Narcs on Mad Arrest Binge. A newly formed Indianapolis Metropolitan Police Department drug unit has arrested more than 1,000 people in the past two and half months. Local media is calling it a "success" and IMPD Chief Troy Riggs vowed that more of the same was coming. "We're not backing off," he said. "This is the new normal."