House Republicans unleash another drug testing for benefits campaign, marijuana legalization foes start making moves, Michigan has moved a big step closer to explicitly allowing dispensaries, and more.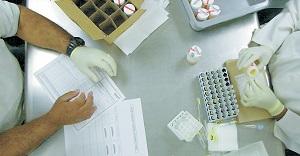 Marijuana Policy
Alaska Approves First Permit for Retail Pot Shop. The state's Marijuana Control Board Thursday approved the first permit for a retail marijuana store. The permit went to Frozen Budz in Fairbanks. Co-owner Destiny Neade said she hoped to be open by October 1. "Now all I need is some herb," she said. The board was also considering 16 other permit applications.
California Anti-Legalization Effort Gets Big Gift from Pennsylvania Millionaire. Pennsylvania millionaire Julie Schauer has donated $1.3 million to the anti-legalization Smart Approaches to Marijuana/No on 64 campaign committee. Most of the money will be used to try to defeat the Prop 64 legalization initiative, but some will go to fight legalization campaigns in other states, too. Schauer's money made up most of the $64,000 that has gone to a separate committee opposing Prop 64. That committee has only raised $300,000, while committees supporting Prop 64 have raised more than $6 million.
Maine Police Chiefs Oppose Legalization Initiative. The Maine Chiefs of Police Association Friday formally announced its opposition to the Question 1 legalization initiative. "We're concerned about the effect (legalization) may have on the communities and the youth after looking at what's happened in Colorado," said Falmouth Police Chief Edward Tolan, incoming president of the association. "That's what prompted us to take this position as police chiefs."
Michigan Legalizers Ask Federal Court to Intervene in Signature Dispute. A day after being turned away by the state Supreme Court, the MI Legalize campaign has filed a lawsuit in federal court seeking to block the printing of state election ballots until disputed petition signatures are counted. The group handed in enough signatures to qualify for the ballot, but some of them were gathered outside a 180-day period and not counted, keeping the measure off the ballot. MI Legalize has gotten nowhere in the state courts. Ballots were supposed to be printed today.
Medical Marijuana
Michigan Senate Passes Industry Regulation Bill Allowing Dispensaries. The state Senate Thursday passed a bill that would tax and regulate medical marijuana businesses and explicitly allow for dispensaries. The bill would set a 3% tax on dispensaries' gross retail income, require licensing to grow, process, transport, and sell medical marijuana, and explicitly allow for forms of medical marijuana that include infused, non-smokable forms of the herb. The House approved much of this package almost a year ago. Now, it goes to the desk of Gov. Ricky Snyder (R).
Drug Testing
House Republicans in New Push to Drug Test Unemployment Applicants. House Republicans are pushing a new bill that would give states the option of forcing drug tests on applicants for unemployment benefits. They say the bill is needed because a Labor Department rule bars states from using a 2012 law to do so. The measure is HR 5945, sponsored by Rep. Kevin Brady (R-TX).
International
Canada Wants US to End Travel Ban on Residents Who Smoke Pot. The case of a Canadian man barred from entering the US because he admitted to recreational marijuana use has provoked the Canadian government to seek a re-set of US border policy. "We obviously need to intensify our discussions with our border authorities in the United States, including the Department of Homeland Security," the public safety minister, Ralph Goodale, said in an interview with the Canadian Broadcasting Corp late on Thursday. "This does seem to be a ludicrous situation," he said, noting that marijuana is legal in Washington state as well as "three or four other jurisdictions in the United States." First, though, Canada might want to work on its own border policy; it bars US pot smokers from entering the country.