Federal marijuana trafficking charges are on the decline, although it's not clear why; Britain's prohibitionist Psychoactive Substances Act has gone into effect, Toronto dispensary raids cause a ruckus, and more.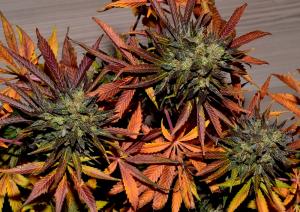 Marijuana Policy
Federal Marijuana Trafficking Charges Decline in Age of Legalization. According to the latest drug trafficking statistics from the US Sentencing Commission, federal marijuana trafficking offenses have declined dramatically since 2012, the year Colorado and Washington voted to legalize marijuana. "The number of marijuana traffickers rose slightly over time until a sharp decline in fiscal year 2013 and the number continues to decrease," the commission reported. It's not clear why the decline has occurred since marijuana remains illegal under federal law.
Medical Marijuana
Massachusetts Senate Votes to Waive Medical Marijuana Fees for Veterans. The Senate Tuesday approved a rider to the FY 2017 budget bill that would waive registration fees for veterans for qualify for the state's medical marijuana program. Other patients would still have to pay the $50 registration fee and an annual $50 renewal fee.
International
British Law Banning "Legal Highs" Goes Into Effect. The Psychoactive Substances Act came into effect Tuesday, essentially banning any substance that has an effect on the brain -- even if it doesn't exist yet. The new law is attracting criticism from activists and scientists, who say it is overly broad and could lead to an increase in the use of more harmful substances.
Toronto Police Raid Dozens of Dispensaries. Toronto Drug Squad officers raided up to 43 dispensaries across the city Thursday in a crackdown on the shots, which have proliferated in anticipation of marijuana legalization. Cash and marijuana were seized, and some dispensary employees were temporarily detained, but it's unclear what charges, if any, will be coming.
Toronto Police Chief's Press Conference on Raids Disrupted by Angry Protestors. Toronto Police Chief Mark Saunders ran into a buzz saw of opposition at his press conference Friday attempting to explain the raids on 43 dispensaries a day earlier. Saunders claimed the raids were done in part because of health concerns, but was interrupted repeatedly by protestors challenging his claims. "These clubs have literally been around for 20 years and literally the medical marijuana has been around for hundreds of years and have literally never killed anybody. So how do you justify that there's a health concern when really it's the most benign substance you can ingest?" one protestor shouted.