The drug czar uses a recycled and updated version of the gateway theory to oppose marijuana legalization, the Justice Department restarts its Equitable Sharing asset forfeiture program, the president announces a new package of initiatives to fight heroin and opioid death and addiction, and more.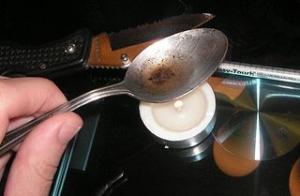 Marijuana Policy
Drug Czar Leans On Gateway Theory Variant to Explain Opposition to Legalization. In a hearing before the House Committee on Oversight and Government Reform last week, Office of National Drug Control Policy head Michael Botticelli reaffirmed the Obama administration's opposition to marijuana legalization, using a familiar, if discredited, argument to do so: "I think the evidence is pretty clear that early use of alcohol, tobacco and marijuana -- often used together -- significantly increases the probability that someone will develop a more significant addictive disorder later in their life," he said. "Early substance use actually effects brain development and predisposes people for more significant vulnerabilities later in their life." That sounds a whole lot like an updated version of the roundly criticized gateway theory.
Hawaii Resolution Seeks Study on Marijuana and Driving. Rep. Cindy Evans (D-North Kona) and 15 other lawmakers have introduced a resolution asking the state health department to study the effect of marijuana on driving. State law bans people from driving under the influence of impairing drugs, but there is no threshold set for marijuana because there is no widespread consensus on what an acceptable level might be.
Heroin and Prescription Opioids
Obama Announces New Moves to Fight Heroin and Opioid Abuse. In a speech in Atlanta today, President Obama unveiled a package of new initiatives to help stem the tide of death and addiction from prescription and non-prescription opioids. These initiatives are above and beyond the $1.1 billion in new spending he proposed last month. The package includes expanded access to medication-assisted treatment (methadone, buprenorphine) for addicted users, doubling the cap on the number of patients to whom a doctor may prescribe buprenorphine, increasing the number of doctors who can prescribe it, funding an increase in access to the overdose reversal drug naloxone (Narcan), ensuring that substance abuse and mental health benefits are offered for Medicaid and the Children's Health Insurance Program, and $7 million for the Justice Department to conduct law enforcement operations aimed at heroin distribution.
Asset Forfeiture
Justice Department Resumes Equitable Sharing Program -- More Money for Cops. The Justice Department has announced it is resuming its program that allows state and local law enforcement agencies to do an end run around state asset forfeiture laws by handing investigations over to the feds. State laws may mandate that seized funds go in the general fund or other specified funds, but under the federal program, 80% of the seized funds go to the seizing law enforcement agency, not the state's general or other specified funds. Law enforcement lobbying groups had been loudly protesting the program's shutdown last fall, claiming they needed the windfalls to do their jobs. Now, the program is back on line.
Harm Reduction
Overdose Reversal Drug Naloxone Has Saved 2,500 Lives in North Carolina. In less than three years, some 2,500 North Carolinians have had their heroin or prescription opioid overdoses reversed by people using naloxone (Narcan), the North Carolina Harm Reduction Center reported today. As of today, the number stands at 2,503. "Through distributing naloxone with NCHRC, I have been able to save the lives of many of my friends, loved ones and peers," says Kendra, a volunteer distributor in Wilmington. "Without this amazing group of people and this life-saving drug, many people who are very close to me may not have had a second chance at life. In the last few months alone I have had close to 100 reversals reported to me personally and many of those people are now in recovery because they were ready to make a change in their lives after overdosing."
International
Mexican Popular Support for Marijuana Legalization Rising, But Still Low. This year's officially-supported debate on marijuana legalization appears to be having an impact. Mexico has never been a legalization-friendly country, and in October, daily polls had support for legalization at only 7%, with 92% opposed. But six months later, after the issue has been publicly debated, pro-legalization sentiment has increased four-fold, to 29%, with opposition dropping to 66%. The trend is in the right direction, but there's still a long way to go.