The border remains a temptation for Texas cops, a Southern California dispensary was a temptation for a crew of misbehaving cops there, and more. Let's get to it: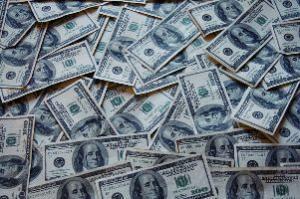 In Santa Ana, California,
three Santa Ana police officers were fired last Thursday
for their antics during the raid of a medical marijuana dispensary. Officers disabled surveillance cameras during the raid, but forgot one, leading to the whole thing being caught on video. The video showed police ridiculing a disabled woman in a wheelchair, laughing and joking, throwing darts, and eating snacks from the dispensary, which may or may not have been medical marijuana edibles. Officers Brandon Matthew Sontag, Nicole Lynn Quijas, and Jorge Arroyo are the ones fired. All three are also charged with petty theft, and Sontag is charged with vandalism for breaking the store's surveillance cameras.
In McAllen, Texas, a former Mission police officer and DEA task force member was convicted last Thursday of ripping off cocaine, cutting and packaging it, then using some of it in a staged fake drug bust. Hector Mendez, 46, and a coconspirator ripped off more than 30 pounds of cocaine. A jury convicted Mendez of conspiracy to possess with intent to distribute cocaine.
In Del Rio, Texas, a former Del Rio police officer was sentenced last Wednesday to seven years in federal prison after admitted he sold cocaine from an auto body shop he owned. Raymond Villarreal earlier had been found guilty by a jury of conspiracy to possess with intent to distribute cocaine. He also has to do five years of probation.
In Flemington, New Jersey, a former senior Department of Corrections guard was sentenced last Wednesday to five years in state prison for supplying synthetic cannabinoids to inmates at a Clinton Township youth jail. Nickoy Ellis, 32, had earlier pleaded guilty to official misconduct. He is also barred from ever holding public employment in the state.