A Massachusetts poll has the marijuana legalization initiative losing, a New Hampshire poll shows record support for legalization, Florida's first dispensary gets the okay to open, Illinois protects drug court participants' opioid treatment access, and more.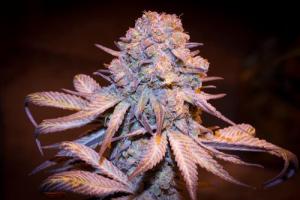 Marijuana Policy
Massachusetts Poll Has Legalization Initiative Losing, But… A new poll from Gravis Marketing has 51% opposed to the legalization initiative sponsored by the Campaign to Regulate Marijuana Like Alcohol, with only 41% saying they would vote for it. The poll was commissioned by a conservative political action committee called Jobs First, and Gravis used "instant voice recognition" to conduct the survey. Gravis said the poll's margin of error was +/- 3.3%.
New Hampshire Poll Has Record Support for Legalization. A whopping 61% of respondents said they supported legalizing small amounts of marijuana in a new WMUR Granite State poll. The strong support for freeing the weed comes as even as 43% of respondents named illegal drug use as the most important problem facing the state. Illegal drug use has been cited as the state's top problem in every WMUR since October 2015.
Medical Marijuana
Florida's First Dispensary Gets Okay to Open. The state Department of Health Wednesday granted a formal Authorization to Process and Authorization to Dispense to the Trulieve dispensary in Tallahassee. The shop will begin selling low-THC marijuana products beginning immediately, with high-THC products available early next month.
Heroin and Prescription Opioids
Illinois Governor Signs Bill to Protect Drug Court Participant Opioid Treatment Access. Gov. Bruce Rauner (R) last week signed into law a bill that will prevent drug court judges from barring participants from using medications doctors prescribe to treat opiate addiction. The measure will go into effect January 1.