Officials in California's Humboldt County have approved a massive, seven-acre medical marijuana grow operation, Missouri's governor signs a bill allowing pot offenders to get their records expunged, New York's governor announces a crackdown on "synthetic marijuana," and more.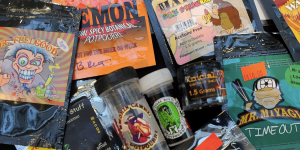 Marijuana Policy
Missouri Governor Signs Bill to Allow for Expungement of Marijuana Convictions. Gov. Jay Nixon (D) has signed into law Senate Bill 558, which will allow the expungement of records for almost all marijuana convictions in the state. People convicted of marijuana misdemeanors must wait three years, while those with felony convictions must wait for seven years.
Medical Marijuana
CBD Research Bill Filed in Senate. Four members of the Senate Judiciary Committee, Sens. Dianne Feinstein (D-CA), Chuck Grassley (R-IA), Patrick Leahy (D-VT), and Tom Tillis (R-NC), filed the Cannabidiol Research Expansion Act (S. 3269) last Friday. The bill would require the attorney general to determine whether CBD should be considered a separate substance from marijuana and whether it should be rescheduled or removed from the Controlled Substances Act.
California's Humboldt County Approves Massive Medical Marijuana Farm. The Emerald Triangle pot-growing county has approved its first medical marijuana grows under new regulations adopted this year. One is a quarter-acre mixed-light farm in Carlotta and the other is a seven-acre outdoor grow and processing center in Honeydew.
New Psychoactive Substances
New York Governor Announces Crackdown on "Synthetic Marijuana." In the wake of last week's outbreak of synthetic cannabinoid overdoses in Brooklyn, Gov. Andrew Cuomo (D) Monday announced aggressive enforcement actions aimed at suppressing illegal sales of the drugs. "The evolution of synthetic drugs is an alarming public health risk -- but we are on the front lines of the battle," Cuomo said in a news release. "The state will continue to identify emerging compounds that put users in danger and aggressively chase down sellers of these toxic substances." The state will vigorously pursue all civil, criminal, and administrative remedies against businesses found to be making or selling the drugs, Cuomo added.