A trio of jail guards get in trouble, and a California sheriff's deputy gets popped with 247 pound of pot on a Pennsylvania highway. Let's get to it: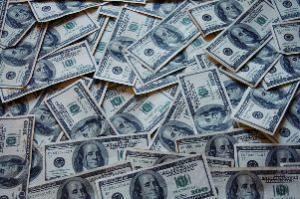 In Tuscaloosa, Alabama,
a Tuscaloosa County Jail guard was arrested last Monday
after authorities learned about contraband in the jail. Darius Bramlett is charged with second-degree promoting prison contraband and conspiracy to distribute a controlled substance. At last report, he was still in jail on a $30,000 bond.
In Polkton, North Carolina, a state prison guard was arrested last Monday after he balked at passing through an electronic security device, fought with other officers, ran out of the building to his car, and tried to flee. Officers found 1.5 ounces of marijuana when they searched the vehicle belonging to Correctional Officer Travis Terez Hubbard. They found another package containing an ounce of marijuana and 18 suboxone strips near where the car had been parked. He is charged with two counts of attempt to provide inmates with controlled substance, felony possession of marijuana and resisting an officer. At last report, he was in jail under an $80,000 bond.
In Hanover, Pennsylvania, a California sheriff's deputy was arrested last Tuesday after he was caught in a car with 247 pounds of marijuana being transported to the East Coast. Yuba County Sheriff's Deputy Christopher Heath, 37, was one of three men arrested in the bust, which also yielded $11,000 in cash and his department-issued service weapon. Heath is charged with possession of a controlled substance, possession with intent to deliver, and criminal conspiracy to deliver a controlled substance. Bail was set at $1 million, which he met.
In Rockview, Pennsylvania, a Rockview prison guard was arrested last Wednesday on charges he was smuggling drugs into the prison. Guard Rodney Norval Stahl, 32, is accused of trying to bring synthetic marijuana, oxycodone, tramadol and laprazolam into the prison in August. Stahl went down after an anonymous tip led to a "random" search where a drug dog alerted on him and the drugs were found. He faces 11 felony counts and is now out on bail.