Some former NFL players would rather treat their aches and pains with medical marijuana than opiates, an effort to put medical marijuana on the ballot in Oklahoma comes up short, Bolivia's president vows to fight for coca decriminalization, and more.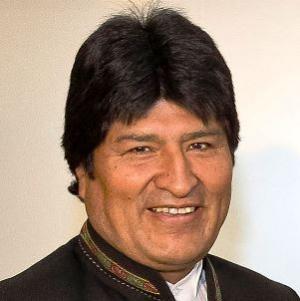 Medical Marijuana
Former NFL Players Want Medical Marijuana Off Banned List. Former pro football players have organized to lobby the league to allow access to medical marijuana. They formed a group called the Gridiron Cannabis Coalition to share their experiences and advocate for its inclusion in the NFL.
Oklahoma Medical Marijuana Petition Drive Falls Short. There will be no vote on a medical marijuana initiative this year. An all-volunteer signature gathering campaign by Green the Vote only managed to obtain 70,266 signatures. They needed 123,000 valid voter signatures to qualify for the ballot.
International
Bolivia Will Push for Decriminalization of the Coca Trade. President Evo Morales said last Friday that he will campaign for the United Nations to decriminalize the coca trade. Bolivia has already secured a finding from the UN that chewing coca leaf is not illicit, but wants to be able to export coca and coca products. "This is the second battle that must be waged. We are ready," he told a gathering of coca traders in Yacuiba, a village on the border with Argentina.
UN University to Host Discussion on Metrics in Evaluating Drug Policies. The UN University in New York City will host a panel discussing what metrics might best evaluate drug policy at UN headquarters on January 21. The discussion is part of the run-up to the UNGASS on Drugs set for later this spring. Click on the link for registration information.