A pair of state marijuana legalization bills get defeated, a pair of state asset forfeiture reform bills advance; House Republicans want states to be able to drug test food stamp recipients, Senate Democrats want $600 million in anti-heroin funding, Mexico cartel mayhem continues, and more.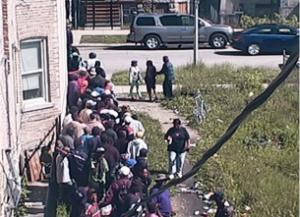 Marijuana Policy
New Hampshire House Kills Legalization Bill. The House voted last Thursday to kill House Bill 1694, which would have legalized the use of marijuana by adults. The House has previously passed legalization, only to see if die in the Senate. Another legalization bill, House Bill 1610, is currently before the House Criminal Justice and Public Safety Committee.
New Mexico Senate Kills Legalization Initiative Bill. The state Senate last Friday voted 24-17 to kill SJR 5, which would have placed a constitutional amendment to legalize marijuana on the November ballot. Six Senate Democrats voted "no" along with all the Republican members.
North Dakota Legalization Initiative Needs Redo. State Attorney General Wayne Stenehjem (R) said last Thursday that a legalization petition submitted the day before was flawed because it used a list of Schedule I substances that was not current. Eric Olson, who heads the sponsoring committee for the initiative, said the committee will resubmit the petition. The group has until July 11 to come up with some 13,000 valid voter signatures.
Medical Marijuana
Hawaii Lawmakers Ponder Bill That Would Allow Outdoor, Greenhouse Grows. Under the state's medical marijuana law, the Department of Health has decided that all cultivation must take place in an enclosed structure, but lawmakers say that wasn't their intent, and they are preparing a bill that would clarify that medical marijuana could be grown in the open air, in greenhouses, or in shade houses.
Massachusetts Doubles Amount of Medical Marijuana Patients Can Purchase. The Department of Public Health last Friday more than doubled the amount of medicine patients can possess after regulators said laboratories can ensure the safety of the drug. Now, patients will be able to buy up to 10 ounces of medical marijuana every two months.
Asset Forfeiture
Florida Asset Forfeiture Reform Bill Advances. A bill that would end civil forfeiture was approved by the Senate Appropriations Subcommittee on Criminal Justice last Thursday. The measure is Senate Bill 1044, sponsored by Sen. Jeff Brandes (R-St. Petersburg).
Wyoming Asset Forfeiture Reform Bill Advances. A bill that would end civil forfeiture was approved by the House Judiciary Committee last Thursday. The measure is House Bill 14. It is nearly identical to a bill that easily passed the legislature last year, only to be vetoed by Gov. Matt Meade (R). It looks like another veto showdown could be coming.
Drug Policy
London School of Economics Issues "After the Drug Wars" Report. A new report from the London School of Economics, After the Drug Wars, calls for the war on drugs to be replaced by sustainable development goals (SDGs). The report is endorsed by Colombian President Juan Manuel Santos and five Nobel Prize recipients. "The question now is not, whether to end the 'war on drugs', but what to replace its failed policies with," said Dr John Collins, coordinator of LSE IDEAS International Drug Policy Project and editor of the report. "The path to drug peace becomes clearer if we look to the SDGs as the way to address the root causes of many socioeconomic problems, one of which is problematic drug use. It is also the way to tackle the systemic causes of illicit market violence, which is often a product of and worsened by hard-line prohibitionist policies. The global priorities should be -- develop first, manage drug issues second. If states pursue prohibitionist policies in the absence of development and political integration, the result is usually instability, violence and failures on drug control goals. To be successful states must recognise that policies need to be properly sequenced. Focusing on the SDGs over counterproductive drug control goals is the way to do this."
Democrats Seek $600 Million for Emergency Heroin Bill. Just after the Senate Judiciary Committee approved the Comprehensive Addiction and Recovery Act (Senate Bill 524), Senate Democrats announced they will try to add a $600 million funding measure authored by Sen. Jeanne Shaheen (D-NH) to the bill. The measure includes funding for treatment, prevention, and recovery at the state level, as well as funding for treatment and law enforcement programs. Senate Majority Leader Mitch McConnell (R-KY) is expected to bring the Recovery Act to the Senate floor shortly.
Drug Testing
House Republicans Pushing Measure to Allow States to Drug Test Food Stamp Recipients. Rep. Robert Aderholt (R-AL), chair of the House Agricultural Appropriations Subcommittee, last Thursday unveiled a measure that would allow states the option of drug testing people who apply for the federal Supplemental Nutrition Assistance Program (SNAP) program. The Agriculture Department, which administers the program, currently says states cannot impose new requirements, such as drug testing, under the program.
Harm Reduction
Alaska Naloxone Bill One Vote Away From Passage. A bill to increase access to opioid overdose reversal drugs passed its final House committee vote last Friday and now heads for a House floor vote. The measure, Senate Bill 23, has already passed the Senate. It grants immunity for those prescribing or administering naloxone (Narcan) and allows pharmacies to legally dispense the drugs to members of the public without a prescription.
Law Enforcement
Maine Bill to Stiffen Penalties for Out of State Drug Dealers Advances. The Criminal Justice and Public Safety Committee voted mainly along party lines last Wednesday to approve LD 1541, which would increase the sentences for out of state drug dealers. The measure advanced despite criticism that it would be difficult to prove drug importation in court and that the state already sufficiently punishes drug dealers. It is being championed by Gov. Paul Le Page, who was called for the use of the guillotine to execute drug dealers, called for vigilantes to shoot drug dealers, and accused black drug dealers from New Year of impregnating white Maine girls.
International
Four Swiss Cities to Create Cannabis Club Pilot Projects. Basel, Bern, Geneva, and Zurich have agreed to launch a pilot project for cannabis clubs where consumers could use the drug. The projects are to be run over four years and will be scientifically evaluated. But they must first be approved by canton governments and the federal office of public health.
Mexican Cartel Prison Battle Leaves 49 Dead. A battle last Wednesday between Zetas cartel members and rivals from other drug gangs left 49 people dead at the Topo Chico prison near Monterrey. One inmate was killed by gunfire; the rest by being stabbed with bottles or blades or by being hit with objects. The prison has long housed Zetas, who dominate much of its interior.
Upstart Mexican Cartel Makes a Move on Tijuana. After five years of relative peace in the border town, killings are on the increase, with many of the victims described as low-level members of the city's drug trade. The uptick in violence is being blamed on the Jalisco New Generation cartel, which has been leaving messages with mutilated corpses on city streets or hanging from bridges. People were being killed at a rate of more than two a day in January, making it the most violent January since 2010. Jalisco New Generation is believed to be challenging the Sinaloa cartel, which currently dominates the Tijuana drug trade.