A Maryland police drug lab director gets caught with her hand in the cookie jar, a Texas border town cop gets nailed for ripping off cocaine, and more. Let's get to it: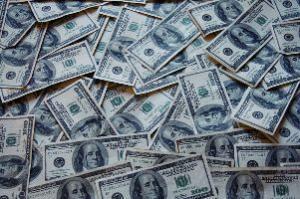 In Millersville, Maryland,
the head of the Anne Arundel County Police drug lab was arrested last Wednesday
for allegedly stealing prescription opioids and other drugs from drug drop-off boxes. Annette Box, 48, went down after she got into a traffic accident and investigators found pills in her car that were not prescribed to her. She had 29 Atropine tablets, 31 Diazepam tablets, 29 Tramadol pills, 50 hydromorphone pills, one Alprazolam pill, and one hydrocodone pill. She faces one count of possession of a controlled substance for each kind of pill.
In Columbus, Indiana, the former Columbus Police narcotics division supervisor was sentenced last Wednesday after he pleaded guilty to stealing drugs from the department. Jeremy Coomes, 39, admitted taking drugs from the evidence room, but he won't have to do any jail time if he keeps his nose clean. He was sentenced to nine years, but will serve the first year under house arrest and the next five years on probation.
In McAllen, Texas, a former Mission police officer was sentenced last Wednesday to 25 years in prison for stealing cocaine and then arranging a fake bust to cover up the theft. Hector Mendez, 46, a former DEA task force member, was convicted of stealing nearly 15 kilograms of cocaine from a Mission home, diluting the cocaine, and then letting some of the cut dope be seized during a fake drug bust. He was convicted of conspiracy to possess with intent to distribute and possession with intent to distribute cocaine.