A study finds medical marijuana associated with a decline in traffic fatalities, the Arizona courts stick up for medical marijuana, changes in state law will have impacts in Colorado and Oregon, and more.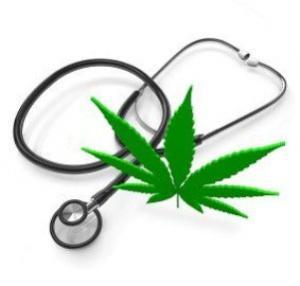 National
On Monday, a study found that states with medical marijuana laws see a decline in traffic deaths. A new study from Columbia University's Mailman School of Public Health finds that states that have passed medical marijuana laws have seen an 11% reduction in traffic fatalities since those laws went into effect. And those states have seen a 26% reduction in traffic fatalities compared to states where marijuana remains illegal.
Arizona
Last Wednesday, a prosecutor said he will appeal a ruling telling him not to obstruct medical marijuana businesses. Maricopa County (Phoenix) Attorney Bill Montgomery said he will ask the state Supreme Court to review a ruling a day earlier from the Court of Appeals that rejected his argument that federal law preempts the state's medical marijuana and approve zoning for a medical marijuana dispensary in Sun City. He said the ruling against him undermines federalism and the "fundamental principle of the rule of law."
Last Thursday, the appeals court ruled that the state must prove patients were actually impaired before convicting them of DUID. Medical marijuana users can't be convicted of DUID solely for having marijuana in their systems absent proof they were actually impaired, the court ruled. Arizona is a zero-tolerance DUID state, and that's a problem, the judges said. "According to evidence here, there is no scientific consensus about the concentration of THC that generally is sufficient to impair a human being,'' appellate Judge Diane Johnsen wrote. The court also clarified that it is up to the state to prove impairment, not up to the defendant to disprove it. The ruling comes just two days after another division of the appellate court blocked Maricopa County Attorney Bill Montgomery in his bid to cite federal prohibition as a reason to refuse zoning requests for dispensaries.
Colorado
As of next Sunday, caregiver plant limits will drop dramatically. Beginning January 1, the maximum number of plants medical marijuana caregivers can grow will drop from 495 to 99. The change, adopted by the legislature, is being hailed by law enforcement, which sees it as a move against black market marijuana supplies, but marijuana advocates worry that patients are at risk of losing a vital source of medicine.
Kansas
On Tuesday, a federal judge threw out a medical marijuana mom's lawsuit. A federal judge has thrown out the lawsuit from Shona Banda, the Garden City mother who lost custody of her son and was arrested over her use of cannabis oil. Garden City police raided her home in March 2015 after he son spoke up about her cannabis use at school, and child welfare authorities took custody of her son. In her lawsuit, Banda argued that she had a "fundamental right" to use medical marijuana and asked the court to restore custody of her son. But the judge ruled that Banda had not responded to filings from plaintiffs and dismissed the case. She still faces state criminal charges.
Oregon
As of this coming Sunday, dispensaries will go back to selling only to patients. As of January 1, dispensaries will revert to selling only to card-carrying patients. The state had allowed dispensaries to sell to any adult while it set up a licensing scheme for retail pot shops, but that now ends, and that means Oregon pot consumers who are not patients will have fewer places to legally buy pot. There are some 300 dispensaries in the state, but only a hundred retail pot shops. Some dispensaries are moving to be licensed as retail shops.
Pennsylvania
Last Wednesday, regulators announced an initial round of planned dispensary permits. The state will authorize up to 27 dispensary permits during a process that begins with applications opening in mid-January and able to be submitted between February 20 and March 20. Each dispensary is allowed two secondary locations, meaning up to 81 medical marijuana shops could open in this first phase. The state medical marijuana law allows for up to 50 dispensary permits to be issued. State officials said they expected dispensaries to be open for business by mid-2018.
[For extensive information about the medical marijuana debate, presented in a neutral format, visit MedicalMarijuana.ProCon.org.]