Colorado caregivers will have to dramatically trim their gardens beginning January 1, Kansas medical marijuana mom Shona Banda has a federal lawsuit thrown out, Australian public opinion is shifting in favor of marijuana legalization, and more.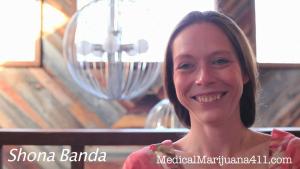 Medical Marijuana
Colorado Caregiver Plant Limits Shrink Dramatically As of Next Week. Beginning January 1, the maximum number of plants medical marijuana caregivers can grow will drop from 495 to 99. The change, adopted by the legislature, is being hailed by law enforcement, which sees it as a move against black market marijuana supplies, but marijuana advocates worry that patients are at risk of losing a vital source of medicine.
Federal Judge Throws Out Kansas Medical Marijuana Mom's Lawsuit. A federal judge has thrown out the lawsuit from Shona Banda, the Garden City mother who lost custody of her son and was arrested over her use of cannabis oil. Garden City police raided her home in March 2015 after he son spoke up about her cannabis use at school, and child welfare authorities took custody of her son. In her lawsuit, Banda argued that she had a "fundamental right" to use medical marijuana and asked the court to restore custody of her son. But the judge ruled that Banda had not responded to filings from plaintiffs and dismissed the case. She still faces state criminal charges.
Heroin and Prescription Opioids
Top Maine Republican Wants Single Committee to Handle Opioid Crisis. Assistant House Minority Leader Ellie Espling (R-New Gloucester) is calling for a single committee to handle bills addressing the state's opioid problem. Drug policy current is handled by three main committees -- Health and Human Services, Judiciary, and Criminal Justice and Public Safety -- but Espling said she doesn't want solutions placed in "silos." But neither the Democratic House leadership nor the Republican Senate leadership has signed on to her idea.
International
Poll: More Australians Now Favor Pot Legalization Than Don't. According to data from the Australian National University, 43% of Australians polled support marijuana legalization, with 32% opposed, and the rest undecided. Support is up nine points since 2013, when only 34% favored legalization and 44% were opposed.