There's a lot of international news today, plus Colorado pot sales pass the $1 billion mark this year, Massachusetts politicians get out of the way of legalization, and more.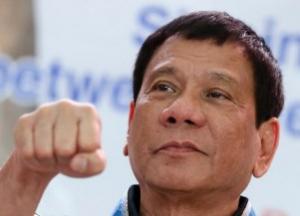 Marijuana Policy
Colorado Marijuana Sales Hit $1 Billion Mark This Year. The state Department of Revenue reports that marijuana sales through October exceeded the billion dollar mark, coming in at $1.09 billion. That figure could hit $1.3 billion by year's end, according to marijuana industry attorney Christian Sederberg.
Massachusetts Officials Won't Delay Marijuana Legalization. Possession of small amounts of marijuana will become legal Thursday. There had been fears of a delay after loose talk in the legislature, but legislative leaders made it clear Monday they will not seek to delay the start of the new law.
Medical Marijuana
Arkansas Medical Marijuana Commissioners Sworn In. In the first meeting of a commission established to create a state medical marijuana system after voters approved a constitutional amendment last month, five commissioners were sworn in. The members of the state Medical Marijuana Commission are Dr. Ronda Henry-Tillman of Little Rock, lobbyist James Miller of Bryant, Dr. Carlos Roman of Little Rock, pharmacy executive Stephen Carroll of Benton and attorney Travis Story of Fayetteville. Henry-Tillman was unanimously elected Monday afternoon as the commission's chairman.
Kentucky Medical Marijuana Bill Filed. State Sen. Perry Clark (D-Louisville) has filed the Cannabis Compassion Act of 2017 (BR 409), which would allow patients with a specified list of diseases and medical conditions access to their medicine. The bill would allow patients to possess up to three ounces and grow up to 12 plants and envisions a system of regulated cultivators and "compassion centers."
Michigan Medical Marijuana Fees Fund State's War on Drugs.Medical marijuana fees have fattened the Michigan Medical Marijuana Fund, and state law enforcement has been tapping into that fund to aggressively go after marijuana. Local sheriffs in the Detroit area have spent more than $600,000 raiding dispensaries in the past year, and there's more where that came from since the fund has raised $30 million. "I really don't think it's appropriate to fund law enforcement on the backs of medical marijuana patients," medical marijuana attorney Matt Abel told the Detroit News. "… It's really a hidden tax on patients."
International
Canada Marijuana Task Force Advises Wide-Ranging Legalization. The task force charged with shaping the country's looming marijuana legalization has recommended that pot be sold in retail stores and by mail order, that possession of 30 grams and cultivation of four plants be legalized, that the minimum age be set at 18, and that pot not be sold along with alcohol. The commission is also recommending that high-potency products be more heavily taxed to discourage their use. The Liberals are expected to file their legalization bill this coming spring.
Canada Releases New Comprehensive Drug Strategy. Health Minister Jane Philpott Monday unveiled the Canadian Drug and Substances Strategy, which will replace the existing National Anti-Drug Strategy of the Conservatives. The new strategy restores harm reduction as a core pillar of Canadian drug policy, along with prevention, treatment, and law enforcement, and insists on a "strong evidence base."
British Drug Advisers Call for Prescription Heroin, Safe Injection Sites. The official Advisory Council on the Misuse of Drugs has recommending allowing hard-core heroin users to get the drug via prescription and called for the opening of supervised injection facilities. Both moves come as a response to a soaring number of drug overdose deaths. "The ACMD is of the view that death is the most serious harm related to drug use," commission head Les Iversen said in a letter to the Home Secretary. "The most important recommendation in this report is that government ensures that investment in OST [opioid substitution therapy] of optimal dosage and duration is, at least, maintained," he added.
Philippines Drug War Death Toll Nearing 6,000. According to statistics released Monday by the Philippines National Police, some 5,927 deaths have been linked to President Rodrigo Duterte's war on drugs since he took office at the beginning of July. Nearly 2,100 were killed in police operations, while more than 3,800 deaths were blamed on vigilantes or death squads.
Effort to Block Philippines Death Penalty Bill. In addition to widespread extra-judicial executions of drug suspects, President Duterte wants to reinstate the death penalty, including for drug offenses. ASEAN Parliamentarians on Human Rights is leading the campaign against the bill and wants people to contact Philippines lawmakers. Click on the link for more info.