Marijuana arrest numbers are headed in the wrong direction in New York City, Ohio makes a first move toward implementing medical marijuana, New York Sen. Chuck Schumer declares war on new psychoactive substances, and more.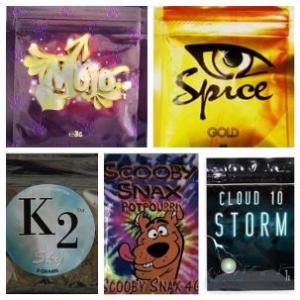 Marijuana Policy
New York City Marijuana Arrests on the Rise Again. After declining during the first two years of Mayor Bill de Blasio's (D) administration, pot arrests are on the rise again in the Big Apple. The 9,331 people arrested on possession charges in the first half of this year is a 30% increase over the same period last year. That's not good news, but it's still nowhere near as bad as it was under Michael Bloomberg. In 2010, more than 50,000 were arrested for pot; this year, if current trends keep up, it will still be under 20,000.
Medical Marijuana
Ohio Takes First Step Toward Getting Medical Marijuana Up and Running. The state Medical Marijuana Control Program has unveiled a website with the first information on how it plans to implement the state's new medical marijuana law. Medical marijuana will not be available before September 2018, as the state works to develop rules and regulations.
South Dakota Judge Rejects Medical Marijuana Initiative Campaign's Appeal. The state will not be voting on the issue this November after a state court judge denied a request from the campaign to overturn Secretary of State Shantel Krebs' finding that the group did not hand in enough valid voter signatures to qualify for the ballot. South Dakota has twice previously rejected medical marijuana at the polls -- the only state to do so.
New Psychoactive Substances
Sen. Schumer Responds to New Drugs With Old Prohibitionist "Whack-A-Mole" Strategy. Sen. Charles Schumer (D-NY) announced today that he is filing a new bill that would criminalize the chemicals used to make new psychoactive substances such as synthetic cannabinoids ("Spice," "K2"), synthetic stimulants ("bath salts"), and synthetic opioids. "We need a federal hammer to nail these toxic concoctions of synthetic drugs to reverse this troubling trend… This federal legislation will ban 22 synthetic drugs, including powerful forms of fentanyl, crippling the unlawful chemists cooking up these drugs and the cartels that push them to our local stores and streets. Banning these drugs quickly will help the feds step up their game of whack-a-mole so that we can help stem the tide of synthetic drug use here in New York State and across the country."
International
Dark Web Drug Sales Triple Since End of Silk Road. It's been three years since federal authorities shut down the Silk Road dark web drug sales website, but online illicit drug sales have never been higher. Drug sales have tripled since then to somewhere between $12 million and $20 million a month, while revenues have doubled, according to a study published by Rand Corporation Europe. While dark web drugs sales make up only a small fraction of all illicit drug sales, many of the transactions are for more than $1,000, suggesting that drugs are being purchased online for resale on the streets.