Bernie talks pot in Wisconsin, Pittsburgh is a mayor's signature away from pot decriminalization, the DC city council votes to ban social consumption, NYPD narcs are targeting street addicts for felony trafficking busts, and more.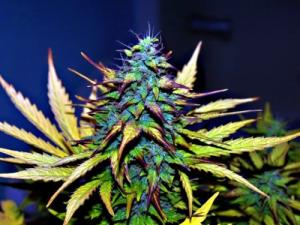 Marijuana Policy
Bernie Sanders Talks Marijuana Legalization in Final Wisconsin Speech. Democratic presidential contender Bernie Sanders sought to win votes in Wisconsin Sunday night by not only hitting his standard themes of economic inequity, but also emphasizing his progressive marijuana and drug policy approach, including removing marijuana from the Controlled Substances Act. "Today, under the Federal Controlled Substance Act, marijuana is listed as a schedule one drug alongside of heroin," said Sanders. "Now we can argue when scientists do the pluses and minuses of marijuana, but everyone knows marijuana is not a killer drug like heroin." The Vermont senator also addressed racial disparities in marijuana law enforcement: "(Criminalization of marijuana) becomes a racial issue as well, because it turns out that blacks and whites smoke marijuana at equal levels," Sanders said. "Blacks are four times more likely to get arrested for marijuana than are whites."
Pittsburgh Council Approves Decriminalization. The city council voted 8-1 Tuesday to make small-time marijuana possession a summary offense rather than the misdemeanor mandated by state law. Mayor Bill Peduto now has 10 days to sign the ordinance. Possession of small amounts will now be punishable by a $25 fine, with a $100 fine for smoking in public.
DC Council Votes to Ban Marijuana Social Clubs. The council voted 7-6 Tuesday to uphold a ban on marijuana consumption outside of private homes, making the ban permanent. The move is a reversal from the council's earlier position, which was to enact a temporary ban and set up a task force to study the issue.
Medical Marijuana
Marijuana Reform Groups Call for Hearings on CARERS Act. The Drug Policy Alliance, Americans for Safe Access, and the National Cannabis Industry Association have all issued calls for the US Senate to take up the CARERS Act (Senate Bill 683), which would protect state-legal medical marijuana activities from federal interference. The bill, filed by Sens. Cory Booker (D-NJ), Kirsten Gillibrand (D-NY), and Rand Paul (R-KY) has been stuck in the Senate Judiciary Committee for more than a year. Committee Chair Sen. Charles Grassley (R-IA) has refused so far to let it move.
Oklahoma CBD Bill Advances. Last year, the legislature approved a bill allowing children with epilepsy to use CBD cannabis oils, and now it is moving to allow adults to use it as well. A Senate committee approved House Bill 2835, which would remove the age restriction. The measure has already passed the House and awaits a Senate floor vote.
Law Enforcement
NYPD Is Busting Low-Level Addicts for Small-Time Drug Sales, But Ignoring Dealers. The NYPD is using undercover narcotics officers to seek out drug addicts, ask them for help in scoring drugs, give them money to make the buy, and then arresting them on felony drug trafficking charges. The narcs didn't even bother to go after the dealers the small-time addicts were scoring from, the New York Times reports. Last year, nearly 5,000 people were charged with dealing small quantities of heroin or cocaine.
International
Europe Spends $27 Billion a Year on Illicit Drugs, Monitoring Agency Says. The European Monitoring Center for Drugs and Drug Addiction (EMCDDA) said in a report Tuesday that EU citizens shell out about $27 billion for illicit drugs each year."Illicit drug production and trafficking remains one of the largest and most innovative criminal markets in Europe," Europol director Rob Wainwright said in a statement.
(This article was prepared by StoptheDrugWar.org"s lobbying arm, the Drug Reform Coordination Network, which also pays the cost of maintaining this web site. DRCNet Foundation takes no positions on candidates for public office, in compliance with section 501(c)(3) of the Internal Revenue Code, and does not pay for reporting that could be interpreted or misinterpreted as doing so.)